Bethenny Frankel's Vacation Has Some Fans Upset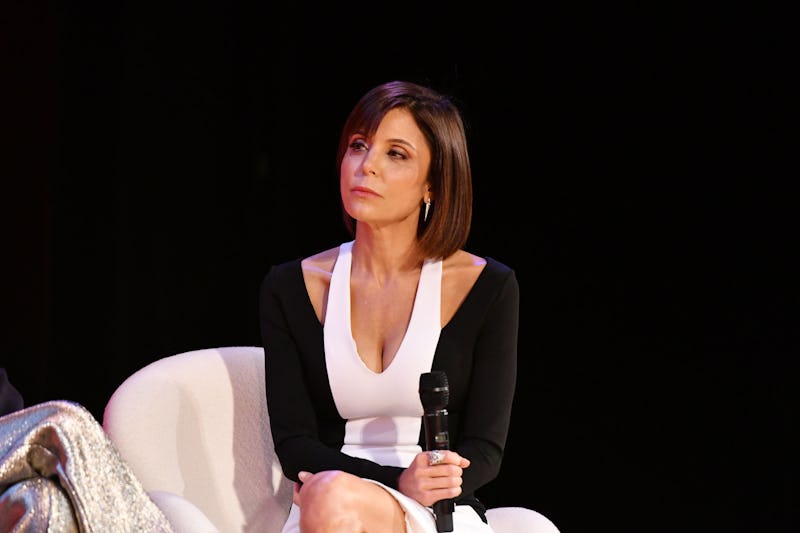 Slaven Vlasic/Getty Images Entertainment/Getty Images
Reality television personality and author Bethenny Frankel found herself in trouble after swimming with dolphins and posting about it on Instagram during a tropical family vacation. The Real Housewives of New York City star reportedly shared photos and videos of herself and her 6-year-old daughter, Bryn Hoppy, in which Frankel spoke about a swimming with dolphins attraction. "How is everyone?" Frankel said in a post to her Instagram story, according to People. "We're going to swim with the dolphins today," she continued, "Yay!"
Frankel — who was in the Bahamas — also reportedly uploaded a video of the dolphins to Instagram with a caption that said, "See those dolphins out there?" The video, which resulted in numerous comments from disappointed fans, has since been deleted from Frankel's feed.
"I love you Bethenny, but you should really educate yourself on the realities of these 'swim with the dolphins programs,'" one follower reportedly commented on Frankel's video, according to People. "These are incredible smart animals that do not belong in captivity."
Other fans of the star took to Twitter to bring awareness to the exploitation of dolphins in these types of attractions. "What a miserable life these captive dolphins have," one person tweeted to Frankel. "No freedom, no choices from selfish resorts and uninformed tourists."
After removing her original posts, Frankel replied to fans on Twitter and acknowledged her support for an end to dolphin slaughter. "I actually agree," she said in response to fan who shared a statistic on dolphin hunting in Japan. "I thought we were going on a boat to see them in the ocean. Not for me or the peanut."
Although people often have good intentions when visiting swimming with dolphins attractions, "they aren't safe for people or dolphins," according to the Humane Society. Dolphins often travel hundreds of miles per day in the wild, and only spend 10 to 20 percent of their time at the water's surface. Unfortunately, swimming with dolphins attractions take these intelligent animals and put them into a drastically different environments. Additionally, many resorts are said to use wild caught dolphins, as opposed to those bred in captivity. The result is that the dolphins have a tendency to "become submissive or sexually aggressive when interacting with humans," as the Humane Society notes.
As PETA explains, the process of collecting dolphins for marine life attractions frequently results in unnecessary death of sea life. Dolphins are sometimes illegally captured, PETA claims, and in the process those that are "deemed less attractive" are killed and sold for their meat.
In her defense, Frankel did reportedly remove her post, and clarified that she hadn't intended to go to a swimming with dolphins attraction, which — to me — suggests sincerity. It's easy to share something to social media without understanding the impact it will have and perhaps Frankel took her fans' messages to heart.