11 Reasons Why You Should Care Cameran From 'Southern Charm' Changed Her Mind About Kids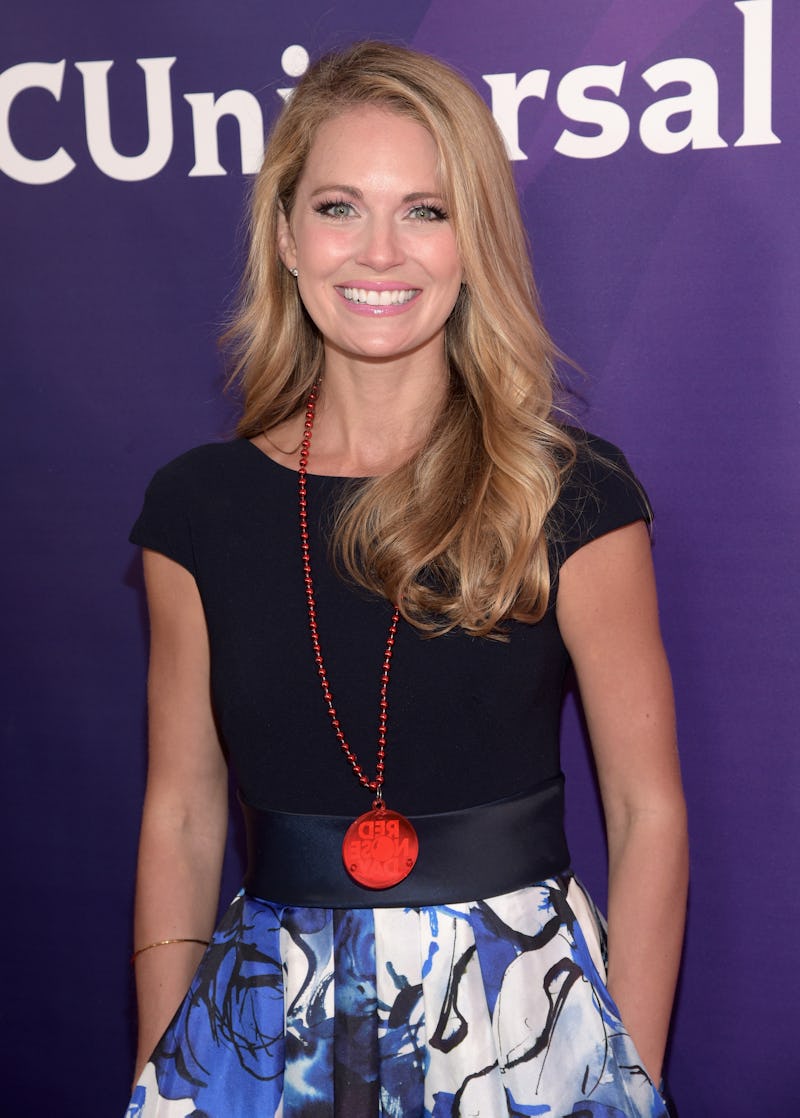 Jason Kempin/Getty Images Entertainment/Getty Images
Ever since day one of her Bravo reality series, Southern Charm, Cameran Eubanks made it extremely clear that she did not want to have children at that particular stage of her life. Well, that all changed in Season 4 when Cameran revealed that she threw out her birth control and was ready to have a baby with her husband, Jason Wimberly. Some people may not understand her change of mind, but guess what? It's OK that Cameran wants to have kids now, despite everything she has previously said, and it is completely her decision.
In April, Cameran announced she is expecting her first child — a girl — who is due sometime in November. Next to an adorable Instagram of her husband and herself, she wrote, "Times a changin' y'all! Baby GIRL Wimberly will be touching down this fall! Excited (and nervous) for this next chapter in life!" It truly is an exciting time of her life.
When it comes to a woman's choice, whether it has to do with what she does with her body or how she feels about becoming a mother, it's important to remember that it is the woman's decision, nobody else's. In March 2015, Cameran opened up to BravoTV.com about her doubts about becoming a mom. "I believe in bringing a child into this world when both parties are ready and committed to being a parent, and I am just not there yet and have no problem admitting it," she said. Just because Cameran adamantly expressed her distaste of having kids for quite awhile, she is rightfully allowed to change her mind.
Her honesty has always been admirable. She has stayed true to herself and has done what's been best for her. In June, Cameran opened up further to People about her fears, and said, "I was so fearful of everything pregnancy related — physically being pregnant, emotionally, mentally. I thought I was going to be a mess." She added, "I'm looking forward to being less selfish and focusing on something that is not myself. It's going to be a huge life-change, for sure."
If you're finding issue or are confused with Cameran's decision to now have a child, really, you shouldn't be worrying about it. This is her life and she can do as she damn well pleases. If you need more reasons why it's totally OK she changed her mind, here are 11.
1. It's Her Body
It's her body, so if or when she wants to grow a human inside of it, then that's 100 percent up to her.
2. It's Her Choice
When it comes to bringing kids into the world, it's a huge decision. Having a baby is life-changing, so when anyone decides to have a child, it should be 100 percent up to them. Cameran made the choice to refrain from getting pregnant for awhile and now she has made the choice to have a baby.
3. She Is Clearly Ready
In Season 4, Cameran had an emotional session with her therapist that opened up her eyes to the fact that she actually was ready to have a baby. As she said at one point during the latest season, "There comes a point in your life when you kind of sit back and say, 'What am I doing? Like, there's gotta be more.'"
4. She Wants More From Life
It sure seems like Cameran has analyzed motherhood from all angles, which helped her come to the conclusion that she wanted to more from life and saw that as meaning she should have a child. As she also told her therapist in Season 4, "What if I'm putting off what is supposed to be my greatest job or my greatest purpose? It's almost like I'm just kind of getting sick of myself. I feel like I'm too self-involved. I don't want to be that self-involved, because it's gross."
Not only does she want to become selfless for herself, but mainly for her child. Motherhood just might turn out to be the most amazing thing that has ever happened to her.
5. She Can Do Whatever She Wants
Just like everyone else, Cameran can do whatever she wants with her life without owing anyone any type of explanation. How would you like it if someone questioned why you changed your mind about something?
6. She Didn't Say She Never Wanted Kids
Cameran hasn't ever said that she never wanted to become a mother, but only that she wasn't ready at a specific part of her life to give birth to a child and that it was something she was still thinking about. She was just waiting for the right moment, which happens to be right now.
7. She Wants To Make Her Partner Happy
Cameran's husband has wanted to become a dad for some time now and one can only imagine how thrilled he is about that dream becoming a reality. It's something Cameran has pictured for some time now, too. "He would be the best dad anybody could possibly, you know, I would be robbing a child of the opportunity to have him as a father, because he would be just incredible," she told her therapist this past season.
Now, this doesn't mean Cameran gave in, made a massive compromise, or is doing something that she doesn't want to, but just that she is now comfortable enough with the idea to add mom to her resume — and make her husband blissful in the process. During the Season 4 reunion, she made it clear that she is not having the baby just because she wants to please Jason, even though, yes, it is making him happy.
8. Changing One's Mind Is Part Of Life
Change is what happens in life — for everyone. It is how you experience new things. That's exactly what Cameran is doing for herself.
9. Everyone Grows In New Ways
By having a baby, Cameran is growing in a huge way that will impact her life greatly — and hopefully in a positive way.
10. She's Doing What Makes Her Happy
As she tweeted in April, she is "blessed to have the opportunity" to become a mom. If she didn't want to have a baby or wasn't adding to her happiness, Cameran probably wouldn't be doing so.
11. Finally, Because She Did
End of discussion.