Why Ashley & JP Went On 'Marriage Boot Camp'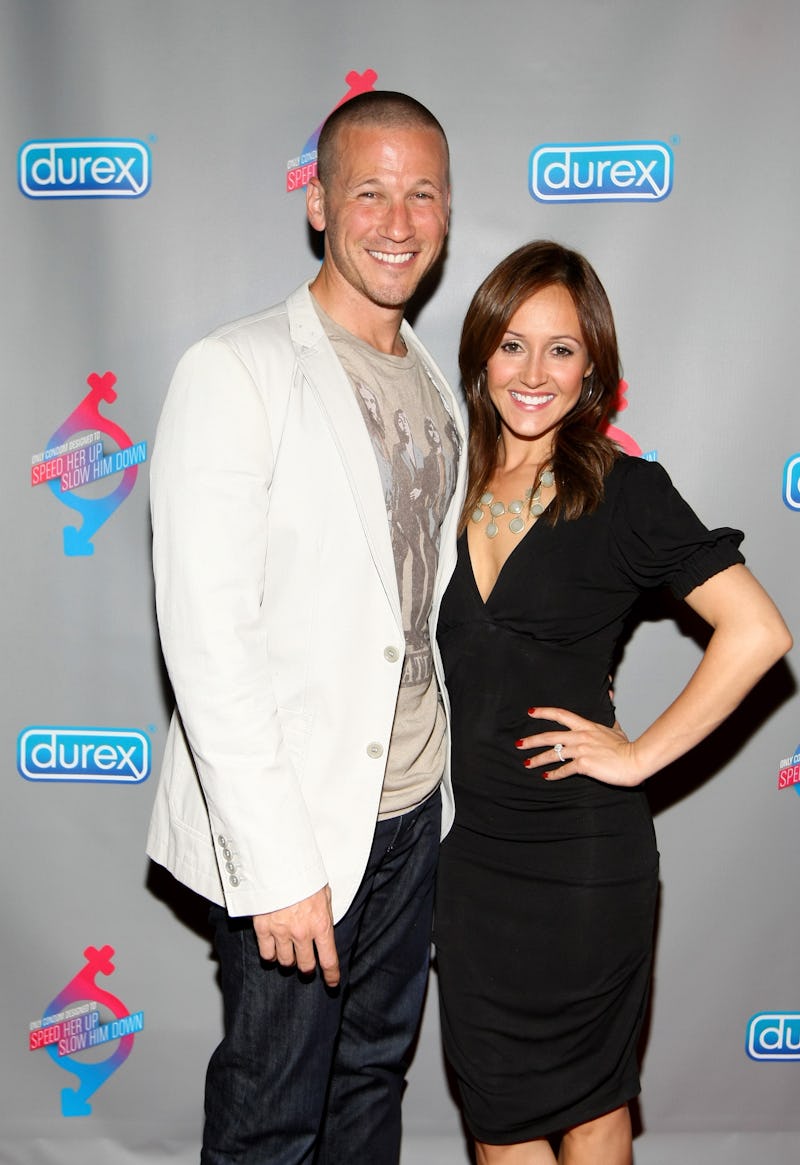 Neilson Barnard/Getty Images Entertainment/Getty Images
Even the most steady of couples can use a check in every once in a while, whether it's a deep conversation or a therapy session. Recalibrating your relationship with your partner is never a bad thing, and neither is over communicating. Such is the case with Bachelor Nation stars Ashley and JP Rosenbaum, who went on Marriage Boot Camp. The two are happily married with children, and yet they decided they wanted to do some work on their relationship.
According to Life & Style, Ashley said she and JP felt "disconnected" after the birth of their son, Fordham, and they were having trouble connecting and getting back to their old relationship. According to Us Weekly, Ashley and JP can be seen bickering over their parental approaches on the show. It's important for couples to connect and hear each other, and it's wonderful that Ashley and JP knew enough about themselves to know that they needed to re-sync their bond. That's the sign of a good, communicative relationship.
And I guess whatever happened on Marriage Boot Camp must have worked for Ashley and JP, because the two just welcomed their second child, a daughter named Essex. Ashley told Life & Style, "We found out I was pregnant while we were [on the show]."
Ashley and JP are among my favorite Bachelor couples, and I like seeing that they have such a great relationship — bumps and all. Going on Marriage Boot Camp will pay dividends, because they'll be able to use what they learned while on the show to connect now that they have another little one in the house.
Ashley and JP are certainly not the first Bachelor Nation stars to be on Marriage Boot Camp — Michelle Money and Cody Sattler appeared on Season 5; Tanner Tolbert and Jade Roper appeared on Season 6; and Sean Lowe and Catherine Giudici were on Season 4. I guess being on Marriage Boot Camp really does give you the tools to work on your relationships, because two of the three Bachelor relationships that have been on Marriage Boot Camp are together as we speak (Michelle and Cody couldn't quite make it work). Those aren't bad odds. Whatever Ashley and JP needed to work out, it seems like they did since their family is flourishing with the addition of their adorable new daughter.