Becca Sent This 'Bachelorette' Contestant Home In The Most Excruciating Way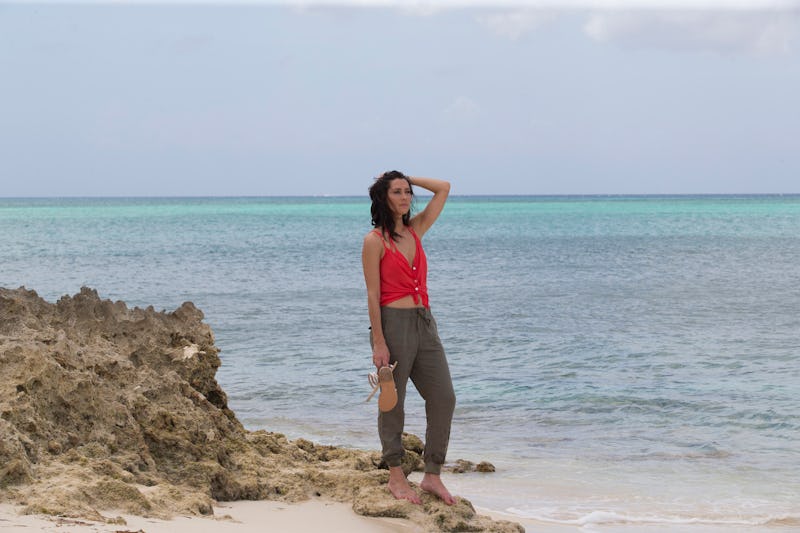 Paul Herbert/ABC
Now that fantasy suite dates are finally here on The Bachelorette, Becca Kufrin has a lot of really tough decisions ahead of her, and that meant sending one of her two remaining men home before she takes their relationships any farther. But why did Becca send Jason home on The Bachelorette? Unfortunately, she just didn't see a future with him, and she wanted to let him know sooner rather than later.
For their date, Becca and Jason went to a market in Chiang Mai, Thailand, and it seemed like a really fun day. But then Jason brought up getting certain tiles for their shared home in Seattle someday, and that's when Becca had the startling realization that she didn't actually see herself living with him and building a life together.
At first, it was more like she felt like she was unsure, which is pretty relatable. After all, most people who have only dated someone for a matter of weeks can't make the call on whether or not they want to spend the rest of their lives with that person. But the longer they spent together that day, the more she realized that things just weren't going to work out between them.
By the time they met up for dinner, Becca had her mind made up, and after talking with him for a few minutes (and hearing how confident Jason seemed to be from the start), she took a few minutes to walk away and figure out what her next move would be. Ultimately, she decided that she had to end things right away so she wouldn't end up leading him on any longer, because her feelings for Garrett and Blake were much stronger than what she felt for Jason.
In her In The Moment interview, she said:
I have a great guy in front of me who's doing everything that I would want and telling me everything I would want to hear and tells me that they love me and I just want to shake myself and say 'this is what you've always wanted, what's wrong with you?'
Later, she added:
Yes, I could see a future with Jason, but I could see it more with Garrett and Blake and I didn't think I'd be saying that this morning. I feel terrible but I just know what's right for me. I was falling for Jason but I'm in love with two other men and it's not fair to keep him around.
Jason was obviously blindsided by the fact that Becca wasn't feeling it, and at first, he even tried to convince her to give him another shot to see if her feelings would change. But in the end, she knew that things were over between them, and despite the fact that they were both heartbroken about it, it was just something that had to be done.
It's for the best, because now, Becca can figure out who she should be with, and Jason is free to find his person, too, even if this has to be such a hard breakup for him.