Billie Lourd & Taylor Lautner Split Amicably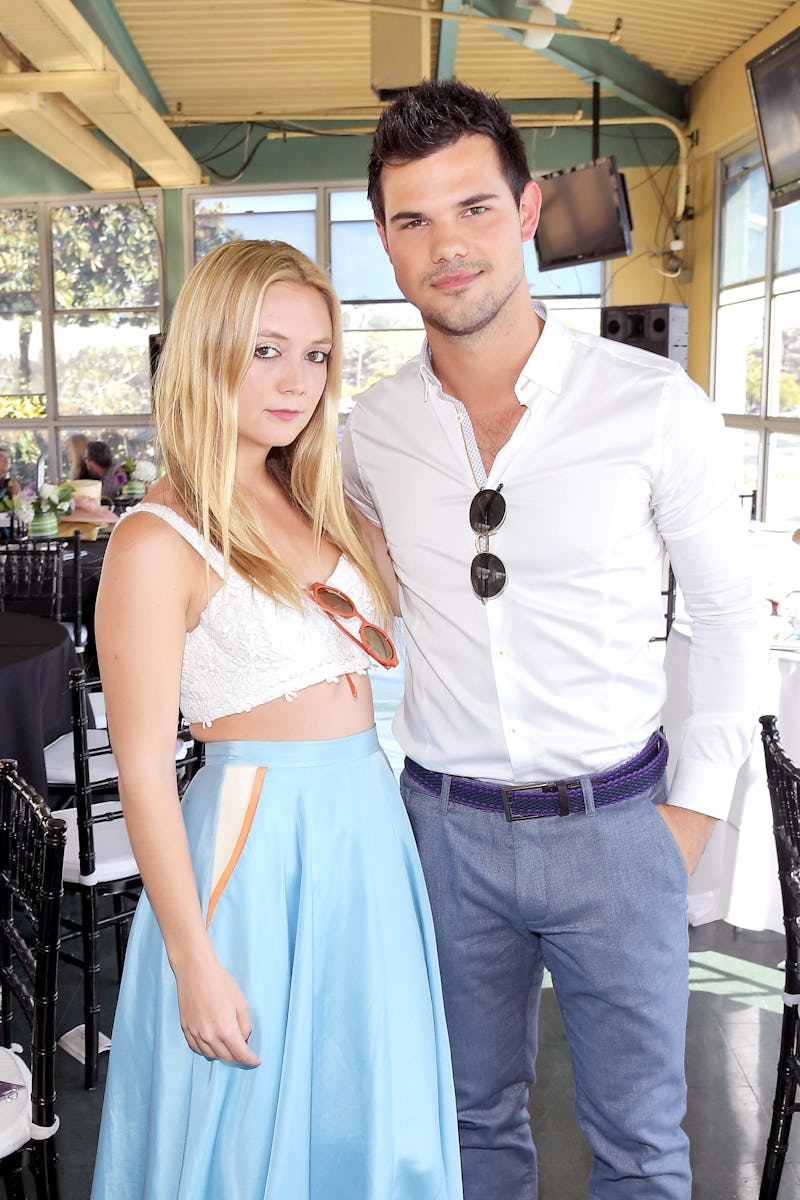 Charley Gallay/Getty Images Entertainment/Getty Images
After several months of dating, Billie Lourd and Taylor Lautner have officially split, People reported on Thursday. Fans witnessed their relationship grow — both on-screen during Scream Queens and via sweet Instagram posts IRL. And now, you're likely curious why Billie Lourd and Taylor Lautner broke up. (When Bustle reached out, Lautner's rep had no comment. Bustle also reached out to Lourd's rep, but did not receive an immediate response.)
While the exact reasons aren't immediately clear, an unnamed source confirmed the news to People, telling the outlet, "They aren't together anymore but they are still friendly" and that Lourd was "really focused on her work right now." People also noted that the pair has been quiet on social media for quite some time. They've gone weeks without liking each other's posts, and Lautner last shared a photo of the two together on May 24. "Feelin lucky every day...#notanadidasad #butiloveadidas #beyondblessed #wcw," he wrote at the time.
Lourd, for her part, appears to have deleted most images of Lautner from her Instagram. The two made headlines in March when she posted an image with him amid a field of flowers, but it has since been removed. The most recent remaining photo is from August 2016, alongside their Scream Queens co-star John Stamos.
Lautner and Lourd appeared together on Scream Queens, which was canceled in May after two seasons. Additionally, Lautner was there for Lourd during a particularly rough time in her life, but surely the support was mutual. They began their relationship shortly after Lourd's mother, Carrie Fisher, and grandmother, Debbie Reynolds, died in late December. According to TMZ, Lautner reportedly comforted her as she grappled with losing two relatives in such a short period of time, and they were frequently spotted together in the ensuing months, including going on a vacation.
When (and if) the former couple decides to address why they broke up is entirely up to Lautner and Lourd, but their fans will surely be reminiscing about their short-lived romance.