"Love" Just Made Cheryl Totally Wipe Her Instagram Feed & Yes, You Heard That Right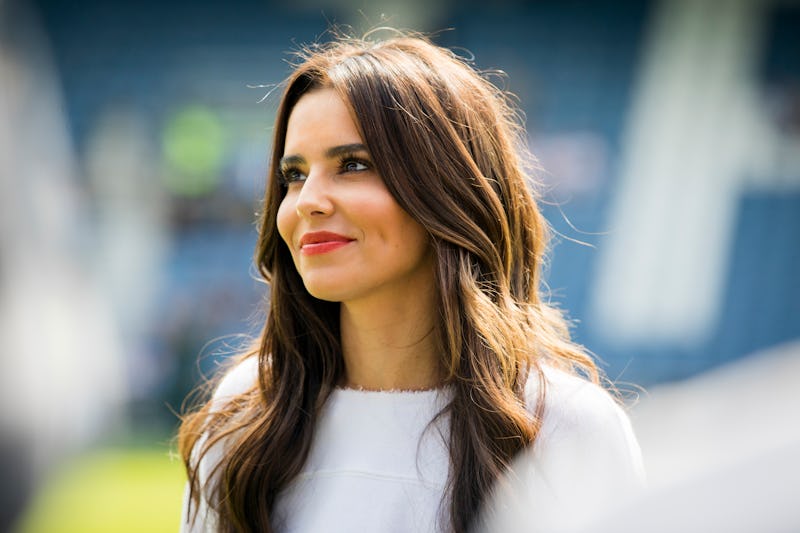 Tristan Fewings/Getty Images Entertainment/Getty Images
Cheryl fans may have noticed some strange activity on her social media pages recently, after the singer deleted all of her Instagram posts. The former X Factor judge's decision to remove all previous posts has sent speculation into overdrive. So why did Cheryl delete her Instagram feed?
Given the recent trend of pop stars deleting social posts prior to a major release, as seen with Taylor Swift right before the release of Look What You Made Me Do, the reason behind Cheryl's deleting spree could indicate that new music is on it's way. The 35-year-old has also left further hints that she could be dropping new material, after leaving the cryptic hashtag "#LoveMadeMeDoIt ¯\_(ツ)_/¯" in her Instagram bio. Bustle reached out to Cheryl's representative for comment.
News of brand new music from the Girls Aloud singer shouldn't come as too much as a surprise, especially after recent confirmation that Cheryl will be performing at Hits Radio Live 2018 on Sunday 25 November at Manchester Arena, according to the Metro. The singer is featuring on the line-up alongside artists including Little Mix and Ellie Goulding, and this will be the first time Cheryl has performed live since appearing on Britain's Got Talent back in 2014, where she performed her hit Crazy Stupid Love.
The comeback performance will conveniently take place right after the release of rumoured new single Love Made Me Do It, which is expected to drop two days prior on November 26, Metro reports. When speaking about the highly anticipated new release, one source told The Sun "It is a very edgy pop-dance track and not a typical song which you would expect from Cheryl", and continued on to say "She's not holding back on her feelings and inevitably it will lead to a lot of speculation".
The brand new single is possibly inspired by her break-up with the former One Direction star, Liam Payne, who the singer previously dated for two years, reports the Metro. The Fight For This Love singer also recently discussed the creative process behind her new album. When speaking with The Sun Cheryl revealed she had co-written new music with her former Girls Aloud bandmate Nicola Roberts. She said: "Nicola and I wrote every track together. It's been great working with one of my best friends, but I'm really proud of the album and excited for people to hear the new music." She continued: "It's pretty much finished. At this stage we're deciding what will be the first single. We're choosing between about three songs, but that's quite a nice problem to have. Thankfully I'm not looking at it, saying, 'Oh God, all this work and we don't have a hit record'. I think we do".
It is also expected that Cheryl will be returning to her old stomping ground on the X Factor stage later this month, where she will reportedly perform the lead single from her new album, claims The Sun. And although fans will have to wait patiently to hear the new track, the 35 year-old did reveal that one year-old son, Bear Grey Payne, has already listened to the new single. She said: "He has heard my music and recognises his mum's voice, but doesn't know where it's coming from. He finds it very confusing".
Although nothing has been confirmed, it looks as if Cheryl's social media hiatus does mean that new music is finally on the way, I just can't wait much longer to hear it.