Cheryl & Liam's Relationship Backstory Suggests They Didn't Take Their Split Lightly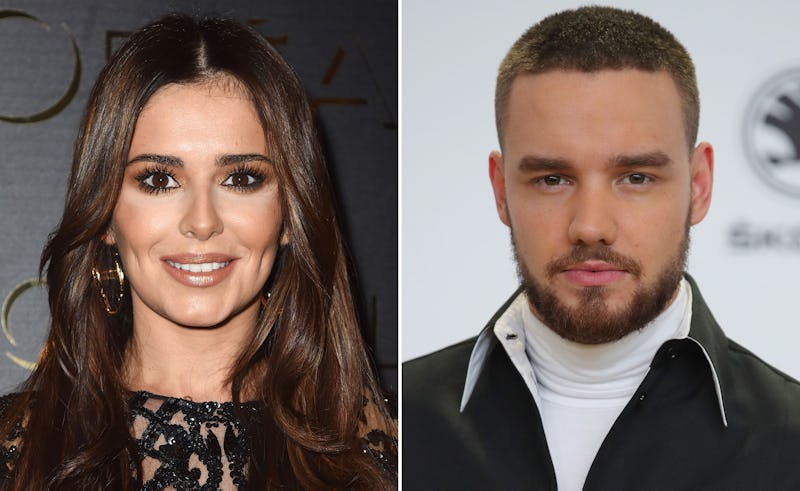 Pascal Le Segretain/Getty Images Entertainment/Getty Images/Andreas Rentz/Getty Images Entertainment/Getty Images
It's a hard pill to swallow, but Cheriam's love story is over for good (I didn't enjoy typing that sentence at all FYI). Some people had their doubts when these two became official back in 2016. I, on the other hand, was actually rooting for them. Haters are gonna hate, I know, but I thought they looked genuinely happy together. Heck, they were even joking about their "alone time" at the BRIT Awards back in February. So why did Cheryl and Liam Payne split up? What on earth happened?
Well, on Sunday, they both released pretty much identical break-up statements on Twitter. Liam posted his ever so slightly faster. It read: "Cheryl and I are sad to announce that we are going our separate ways. It's been a tough decision for us to make. We still have so much love for each other as a family. Bear is our world and we ask that you respect his privacy as we navigate our way through this together." Cheryl's basically said the same.
But neither statement actually explained why they split. Obviously they don't owe me or anyone else an explanation at all, however fans are still curious about why they parted ways after welcoming their first child together, Bear, in March 2017. Here's a little refresher on what's been reported so far.
Months before there was any suspicions that Liam and Cheryl were on the rocks, he revealed that she had tried to dump him. Erm, where did that come from? Who knows. But anyway, it turns out that she had tried to end the relationship, however, he managed to talk her out of it. How do I know that? Because he wrote a song about it called Bedroom Floor, which he released in October last year. Explaining what the track is about, he told The Sun: "It is basically a phone call that happened between me and her when she was about to let it go. This is a long time ago. And it's basically me trying to cling on and say: 'No, no, no it's all going to work out, don't worry about it, give it time.'" Yikes.
His very honest and open admission in that interview brings me to my next concern. Cheryl is famously private. After what she went through with ex-husband Ashley Cole, she stopped talking about her romantic relationships publicly. Liam, however, seems more than happy to talk about his love life. "At the end of the day, they're totally different people who don't have loads in common," a source told The Sun. "Liam wants to make his pop career work, so he's happy to fly all over the world and keep in touch by FaceTime. He's obsessed with social media and putting his life on there — he loves being famous. Cheryl on the other hand, is very private and her number one priority is Bear."
Despite reportedly enjoying fame, Liam admitted that the scrutiny his relationship was under did complicate matters. He told ES magazine: "It's difficult, obviously: having someone else who's so high-profile in the media pushes everything that I do to another level, and I think it's weird. It is about making it work for us, not making it work how people think it should work."
Another matter to take into consideration is Liam's intense work schedule this past year. The singer has been trying to launch his solo career, and this has of course involved lots of travelling around the world, meaning time away from Cheryl and their son Bear. "It is fair to say at the moment there is a lot of pressure on both her and Liam," a source told MailOnline in February, "Being apart isn't helping that."
During one of Liam's work trips away to Dubai, the Mirror reported that he had enjoyed a "cosy late night out" with back-up dancer, Chloe Ferns, among other friends. Rumours then spread like wildfire that his eye may have been wondering, despite the fact that Chloe is engaged. However, Cheryl was quick to shut this rumour down on Twitter and explained that Chloe is actually her good friend.
But then there were also rumours about Liam's relationship with Rita Ora — seemingly based only on their friendliness — who he collaborated with on the single For You. Although Cheryl didn't comment on this story, she did watch the pair perform the song together at the BRITS a few months ago and seemed happy to support them. Rita also spoke out during an interview with the Evening Standard, during which she stressed she never wanted to cause any trouble. She said: "I was very professional, as was Liam, and I completely stayed out of it. We had one goal — to promote the single, and we did just that."
One person who is definitely not to blame for Cheriam's split is Cheryl's mum, Joan Callaghan. After the break-up was announced, some speculated that her mother had interfered in the relationship, which added unnecessary pressure on the couple. But Cheryl nipped this rumour in the bud instantly via Twitter.
There are some that believe that the ten year age gap may have played a part in Cheriam's break-up. While this sounds like it might he shading into some rather sexist assumptions — would people be wondering this if the age gap was the other way round? — during an interview on Nick Grimshaw's Radio 1 Breakfast Show, Liam admitted that the age gap did annoy Cheryl, especially the fact that he was still a teenager when they met. "She doesn't like to talk about that," he said, according to MailOnline. "[Cheryl's] going to be really offended that you called me 12 by the way."
It's possible that we may never really know why Liam and Cheryl really broke up, and to be honest, it's their business. If they want to keep matters private, we should all respect their wishes.