Here's Why Eric Finally Decided To Leave Paradise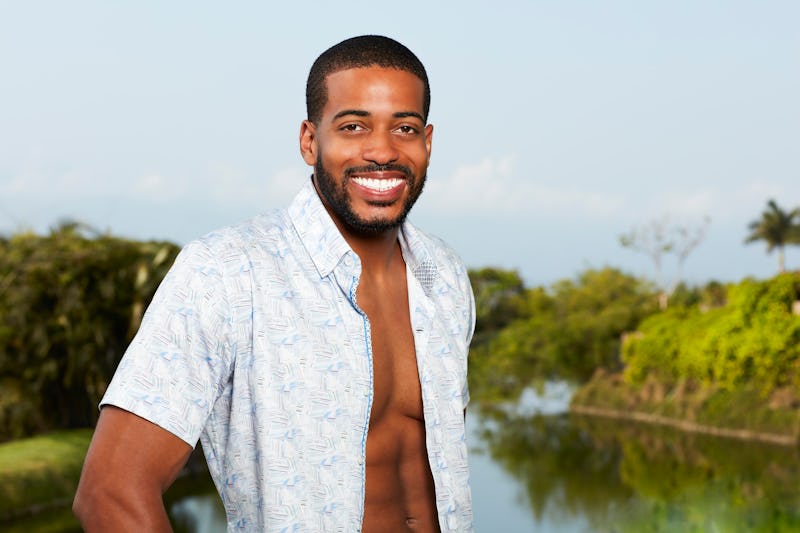 Paul Hebert/ABC
After his incredibly short lived love triangle with Angela and Cassandra came to a close, so did Eric Bigger's time on Bachelor in Paradise. On Tuesday night's episode, he decided that he needed to head home, much to the disappointment of his fellow contestants who were all sad to see him go. But why did Eric leave BiP when he was just seemingly starting things up with Cassandra? As it turns out, he truly felt like his heart was with Angela and he messed things up... and at that point, he knew that he had to say goodbye and leave Paradise.
It wasn't just the end of his relationship with Angela (and the drama that followed) that caused Eric to want to leave, though. Like he said on the show, he didn't feel like there was anyone else for him in Paradise — even Cassandra, who he said he didn't have enough chemistry with — so it was time to call it quits. It's hard to blame him for that; it's now so deep in the season that it's hard to start a lasting relationship at this point when almost everyone is partnered up, and the next rose ceremony would put him on the chopping block.
Of course, Eric didn't come to this decision lightly. It included a lot of emotional walking on the beach, and talking things out with Kevin, who seems to be acting as the group therapist this season. Eric said that he "can no longer be here if I'm not fully myself," and whatever that means, it did seem like the most logical decision for him to check himself out of paradise. As he was leaving, he said:
"Leaving Paradise, man, is like a bittersweet feeling. All the beautiful couples who linked up and came together — it's good to see that paradise does work for people, it just doesn't work for me."
Sadly, it didn't work for Eric, but a big reason for that? Eric getting in his own way. As Angela said no less than 30 times on Monday night's episode, the two of them had agreed that they were both "all in" on their relationship, only for Eric to supposedly wake up the next morning and change his mind.
If he had decided to stick with Angela, Paradise may very well have worked for him, but unfortunately, he made what he now seems to believe is the wrong decision. It's hard to feel bad for him because of that, especially considering how upset Angela was when he had his change of heart. He sent Angela home, and then left because Angela wasn't there. Looks like his cheese metaphor from all season was confusing to even him.
But even though he didn't manage to find his soulmate, Eric must have made a lot of friends in paradise because everyone was absolutely devastated to see him go. Hopefully, he's learned a lesson from this that he'll carry into his future relationships. Finding the person you want to spend your life with isn't easy, and it obviously hasn't been easy for Eric. But maybe next time he'll think twice before he says goodbye to someone who really cares about him.