George & Amal Named One Of Their Twins Ella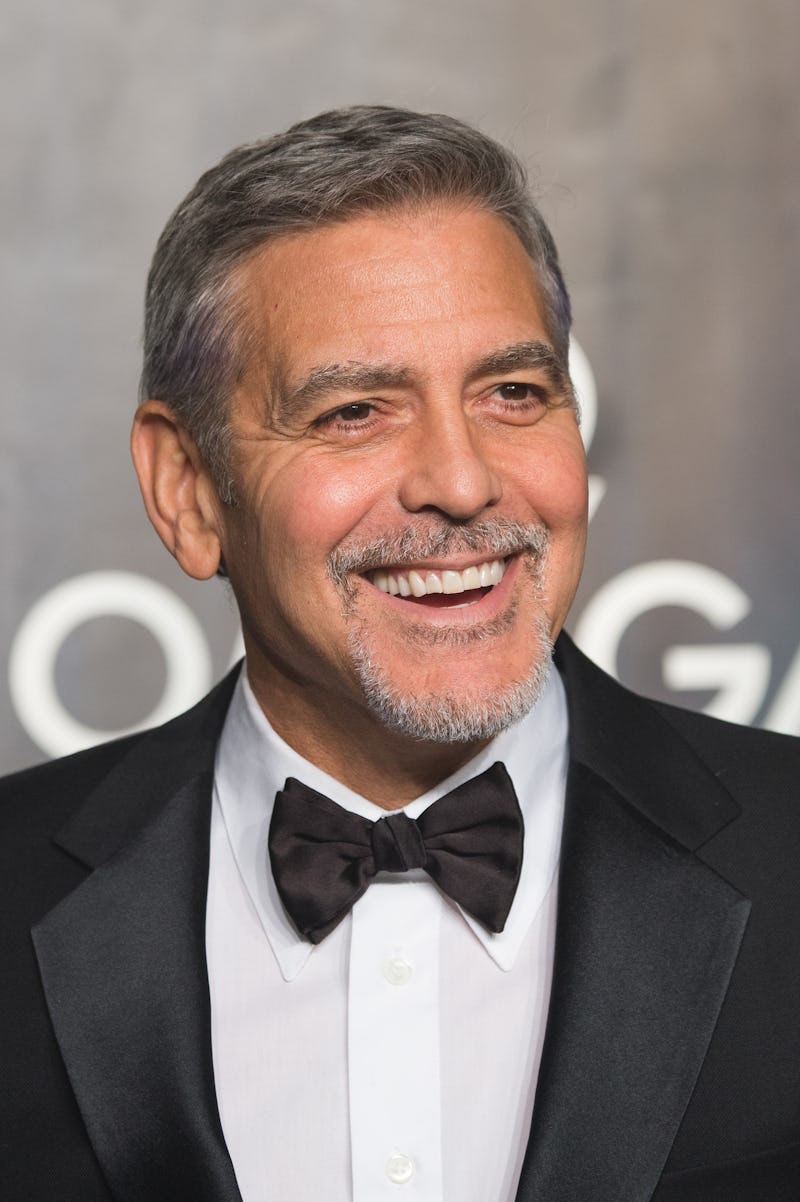 Jeff Spicer/Getty Images Entertainment/Getty Images
With every celeb baby announcement comes a slew of questions and this one is no different, so let's dive right in: why did George and Amal Clooney choose the name Ella for one of their twins? On Tuesday morning, People magazine confirmed that the couple had welcomed twins Ella and Alexander. While mom and babies are healthy and fine, Clooney is "sedated and should recover in a few days," according to his rep. Funny, guys. But, obviously, the name choices were crucial for both mom and dad. Not only because both are first-time parents, but because these kids could have given new life to pop culture land.
Looking forward to the birth of their twins for months, both Amal and George Clooney had a while to think on names — even though George claimed they didn't want to know the sexes for a while. Now that they have a baby boy and girl, they went with beautiful names Alexander and Ella respectively. Looking at their family trees, it doesn't seem like Ella is named after any parents, siblings, or grandparents. (Yep, I went there.) But the name's meaning could suggest where some inspiration came from.
The English and American meaning of Ella is "beautiful fairy," while the French and German meaning of the name is "all." This could've struck a chord with Amal (who's English and Lebanese) and George (who's of German, English, and Irish descent).
While pregnant, Amal continued her work as a human rights lawyer, including bringing a passionate case against ISIS to the UN. The barrister, who represents victims of ISIS rapes and kidnappings, urged the UN to stop ISIS from getting away with genocide. Wanting her child to be one of "all" would make complete sense. Or perhaps Ella was named after one of the people that Amal represented, in her honor.
Until the Clooneys speak out about their newborns' names, fans will have to keep theorizing. But, for now, the strong names seem like a perfect fit for this kick-butt couple.