Jacqueline's Reason For Leaving 'RHONJ' Is Totally Understandable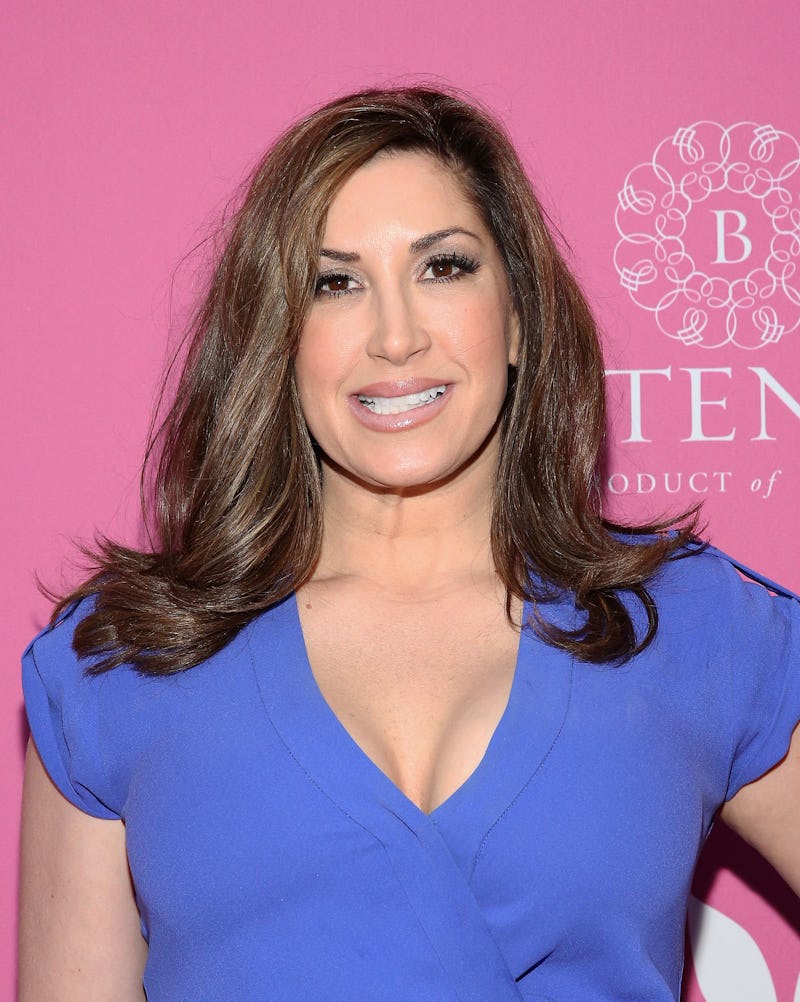 Robin Marchant/Getty Images Entertainment/Getty Images
When Season 8 of The Real Housewives of New Jersey premieres on Wednesday, Oct. 4, the hit Bravo reality show is going to look a lot different (and I'm not just talking about the new Housewife taglines). After seven seasons, Jacqueline Laurita will not be returning to RHONJ. While audiences watch Teresa Giudice, Melissa Gorga, Siggy Flicker, and Dolored Catania welcome back former cast member Danielle Staub and introduce new Housewife Margaret Josephs, this one familiar face won't be back.
"Unfortunately, I will not be returning," Laurita confirmed in an exclusive interview with Entertainment Tonight. "I think the feeling [from the network] is that I no longer have an authentic connection with two of the season's cast members … I think they feel I no longer fit in with the group." Bustle reached out to Bravo for comment, but did not hear back before publication.
Although the two specific cast members' names weren't given, Laurita could be referring to sisters-in-law Teresa Guidice and Melissa Gorga. The trio faced off repeatedly throughout the seventh season, most notably when Jacqueline slammed Gorga for undergoing four nose jobs "with two different doctors" and Guidice accused Laurita of calling the feds on her and her husband, Joe. While each Housewife shot down their respective rumor, to say there's bad blood between the women is an understatement.
Despite her claims of concerns about a lack of "authentic connection," Laurita was ready to return for the new season. But producers had stipulations. She claimed to ET that she had received an offer to reprise her role only in a part-time capacity, with the option of working her way back to official, full-time Housewife status "depending on how my story unfolded and if I meshed with the group." Interesting, considering a great deal of the series's appeal relies on at least some level of discord between the cast.
"They had given me a start date," Laurita explained to Page Six. "A couple days later they expressed concern that I wasn't getting along with a few of the girls and they were like, 'How's this going to look authentic if you don't want to be hanging out with each other?'"
Laurita reasoned that the stress and drama of filming the entire season without a guaranteed full-time Housewife position was just not worth it. So she turned them down.
"I just felt that after being on the show for seven years and putting my time and everything into that," she told ET, "to not have a confirmed full-time decision, with that feeling that I had to kind of try out again, it just didn't feel right." And as an original RHONJ cast member, refusing to trade in her seasoned Bravolebrity credentials for rookie status is a perfectly respectable reason to step back.
Laurita also shot down previous reports that her departure from the series was because the network refused to meet her salary demands. "No, we didn't even talk money," she revealed to ET. "We didn't even get that far!"
The OG New Jersey Housewife is happy and relieved to "be on the outside" again and doesn't have any plans to appear on the show in any form, despite being invited to attend filming at events with the entire cast. "Whenever there's a full-cast event you know something's going on," she told Page Six.
Despite her absence from the newest season, Laurita still has a lot on her plate. She told ET that she'll continue spreading autism awareness and has plans to travel the country and share her experience dealing with her son's diagnosis, which was heavily documented in earlier seasons of the show.
So what will The Real Housewives of New Jersey look like now that Laurita is out and Staub is back in? We'll have to wait until the Oct. 4, 75-minute premiere to know for certain, but judging by the RHONJ Season 8 trailer, it doesn't look like there will be any shortage of drama.