Jacqueline Laurita Makes A Major Announcement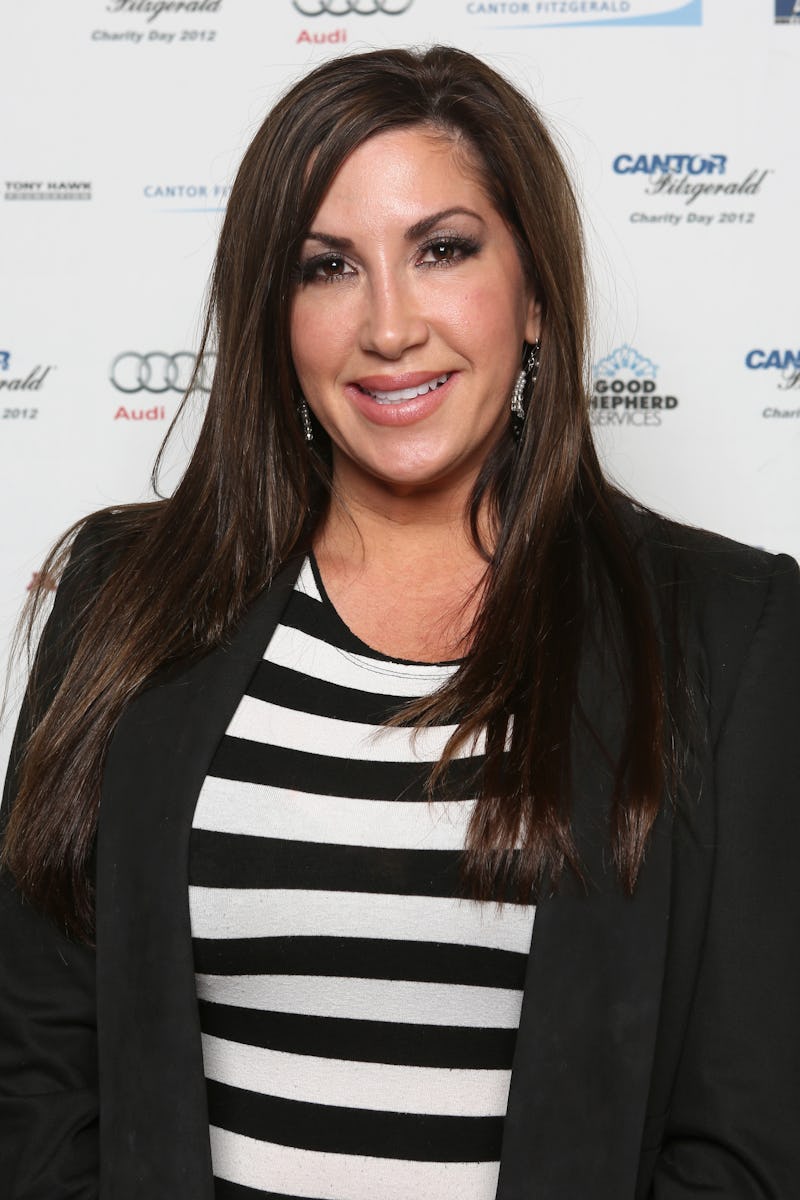 Mike McGregor/Getty Images Entertainment/Getty Images
The Real Housewives of New Jersey is going to look quite different come Season 8. Jacqueline Laurita isn't returning to RHONJ, she revealed to Entertainment Tonight. "Unfortunately, I will not be returning," she confirmed. "I think the feeling [from the network] is that I no longer have an authentic connection with two of the season's cast members." As for who those two Housewives are, she didn't say, but one might assume she is referring to Teresa Giudice and Melissa Gorga. Based on how Season 7 ended, these three certainly weren't on the same page.
Laurita also added, "I think they feel I no longer fit in with the group." The original New Jersey Housewife claims Bravo offered her a part-time position with the chance of it turning into full-time. Per Laurita, her status and possible promotion on the show was all "depending on how my story unfolded and if I meshed with the group."
That wasn't good enough for the 46-year-old, because she claims she told the network no. She said, "I just felt that after being on the show for seven years and putting my time and everything into that, to not have a confirmed full-time decision, with that feeling that I had to kind of tryout again, it just didn't feel right." As for rumors that the "real" reason Laurita left the franchise was because of money, she denied those reports. "No, we didn't even talk money." Laurita continued, "We didn't even get that far!"
In addition to revealing that she would absolutely return to RHONJ "full-time" if ever asked, the former Bravolebrity also dropped another bombshell about Season 8's cast. According to her, Danielle Staub has been filming. "I know she is filming, but I don't know if it has been decided if she is a Housewife yet," she said. Bustle has reached out to Bravo for comment regarding Laurita leaving the show and saying that Staub has been filming, but did not receive a response at the time of publication.
Ever since Giudice and Staub rekindled their friendship last October, many fans hoped and speculated that Staub would return to RHONJ. She appeared in the first two seasons, before Gorga and Kathy Wakile came on. Then, in February, Us Weekly reported that Staub would be returning to the show once again. At the time of the report, Bravo did not respond to Bustle's request for comment and Staub's rep had no comment.
Official details regarding Season 8 have yet to be unveiled, including whether or not Staub is making a comeback, but it already sounds like the new season is going to be quite different. If it features Giudice, Gorga, Staub, and Season 7 newcomers Dolores Catania and Siggy Flicker, where's the drama going to be? They all appear to be on good terms. Seeing as Staub and Giudice even do yoga together, it sure seems like they're getting along. I'm very curious how Season 8 will play out.
Until then, just imagine RHONJ without Laurita and with Staub making appearances in some capacity. It would be a different world.