The *Real* Reason James Jordan Left 'Strictly' May Surprise You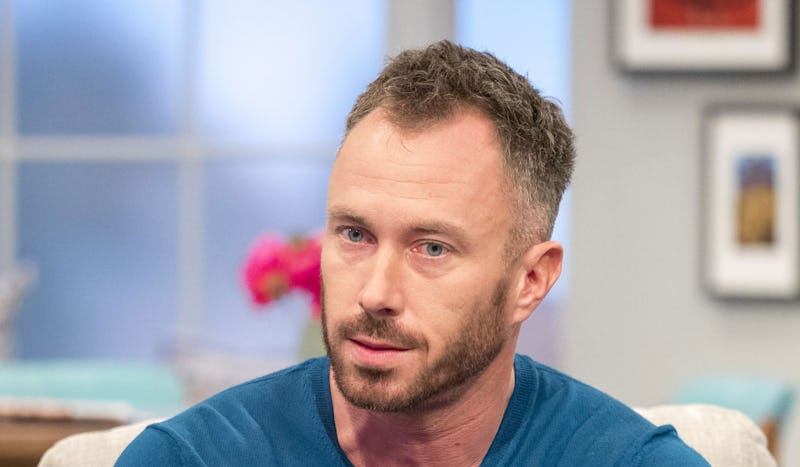 Ken McKay/ITV/Shutterstock
James Jordan may be a dancer by trade, but it turns out, the ex-Strictly pro is planning to kick off his jazz shoes in exchange for a pair of ice skates, as it's just been announced that he is a Dancing on Ice 2019 contestant. Am I excited to see the super opinionated dancer back on telly? Absolutely. But it's got me reminiscing about his old days on the Beeb and how he used to cut a rug across the ballroom floor. I mean, is it just me or is anyone else wondering why James Jordan quit Strictly? I've completely forgotten.
Cast your minds back more than a decade and you'll remember that Jordan joined BBC's Strictly Come Dancing in 2006 as a professional dancer and became a fan favourite as he helped celebs perfect their twirls and postures alongside his wife and fellow Strictly pro Ola Jordan. However, in 2014, his time on the show came to an end — and this is where things all got a little messy.
It was first announced that both Jordan and fellow Strictly pro Artem Chigvintsev would be leaving the show in a statement released by the BBC.
The network said, "Former Strictly Champion and 2013 series finalist, Artem, departs the series having decided to remain in the U.S. and feature in Dancing with the Stars. James Jordan departs Strictly after eight series, but his wife Ola will return."
Louise Rainbow, the executive producer at the time, added, "A huge thank you goes out to both Artem and James for being hardworking, dedicated dancers on the show, and we wish them all the very best in their future endeavours."
As is always the way with these things, there was more going on behind the scenes which prompted the BBC to elaborate. It later said: "James Jordan was offered a role still on [Strictly Come Dancing]. It wasn't to be partnered with a celebrity, but it was to be involved in specials such as Children in Need, that sort of thing. But he declined that. He was offered a reduced role on the show."
However, Jordan made no secret of the fact that he wasn't entirely pleased with how things panned out and bashed the BBC's announcement. He tweeted:
I reached out to Jordan's agent and she clarified for us, "James wasn't axed from the show, he chose to leave."
On the other hand, his wife Ola stayed on for another year before eventually departing from the show in 2015. In August 2014, Jordan returned to television with a spot on Celebrity Big Brother where he cut a controversial figure. Most memorably, he called himself the "Brad Pitt" of dance. He also later returned to the CBB house for a series of Celebrity Big Brother All Stars Vs New Stars, which he sadly didn't wind up winning.
Although his Strictly days may be behind him, he'll have a chance to show off his shimmies and shakes in 2019 when he stars on Dancing on Ice. The news was announced on Tuesday Oct. 2 during his interview with BBC Radio Five Live Breakfast, when Jordan revealed he would be joining the show.
Jordan said in a statement, which was sent to Bustle UK: "I can dance but I'm a lot older than I used to be. People are going to probably say I've got an unfair advantage but when I got on the ice I actually shocked myself how bad I was."
According to Metro, Jordan has 27 years of dance experience and given that dancing is literally in the name of the ITV show, yeah, I can totally see why people would think he's got a leg up. TBH it could go either way for him. Maybe because he's so used to doing things a certain way, his experience could actually be a disadvantage if he can't adapt? Mastering moves on dry land is one thing, but throw a slippery ice rink in and it changes everything.
As for how well Jordan's going to do on Dancing on Ice? I wouldn't hold my breath. He definitely has his eyes set on impressing the ice pros Jayne Torvill and Christopher Dean, who serve as judges on the show. But as for whether he'll manage it?
Jordan added: "I want to be able to impress Torvill and Dean more than anyone else, but I'm a lot worse than I thought I'd be."
Yikes. Well, hopefully, he can turns things around.
Dancing on Ice will return to ITV in 2019.