K. Michelle Is Moving On From 'Love & Hip Hop'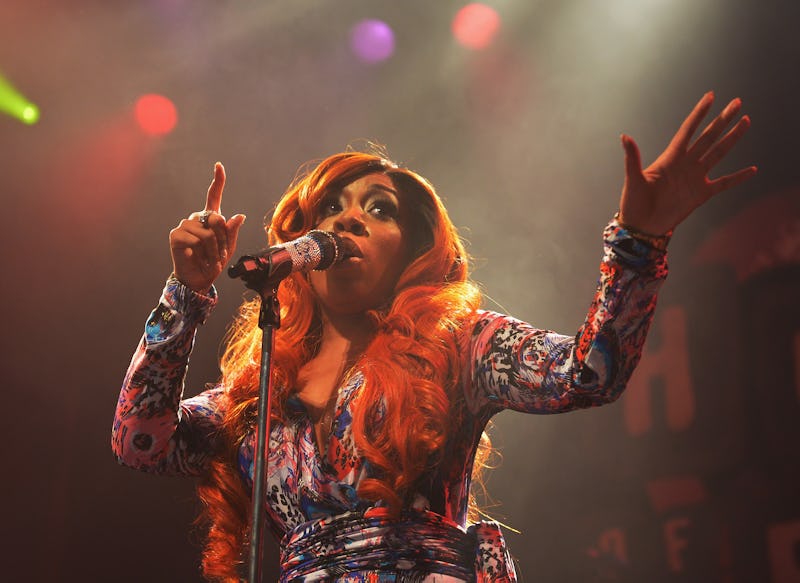 Michael Buckner/Getty Images Entertainment/Getty Images
Singer and Love & Hip Hop star K. Michelle has been on-again, off-again with the VH1 franchise for years. After initially leaving Love & Hip Hop: Atlanta in 2013, K. Michelle did a brief stint on Love & Hip Hop: New York and had a spinoff, K. Michelle: My Life. While she returned to Atlanta for a brief part of Season 5, she now claims that she's totally done with the franchise overall; so why did K. Michelle leave Love & Hip Hop? It turns out, there are plenty of reasons, and she's been happy to explain them in many interviews over the past year.
One thing is for sure: it would take a lot to bring K. Michelle back to Love & Hip Hop. She's said in an interview on Wendy Williams' show (which you can watch below) that she decided to return for her very entertaining guest spot on Love & Hip Hop: Atlanta Season 5 for the paycheck and wanted to keep her appearance short-lived. "Yeah, I really won't be filming like that," she said. "It's kind of an extension of my show on that show ... they offered me a lot of money." Most of Michelle's appearances were limited to scenes with Joseline Hernandez, her one remaining friend in the cast.
But on Instagram last May, K. Michelle commented on a photo of herself performing with Patti LaBelle in order to celebrate the diva's birthday, saying "Never going back again. Not for all the money in the world!" when asked whether or not she'll be returning for more L&HHATL.
As for more K. Michelle: My Life, the show is also reportedly done, according to its star. On Instagram, just before the premiere of K. Michelle Season 3 in December 2016, she wrote "This is my last year of reality tv. I'll still be on tv with some other projects but I've been producing and creating shows recently and I found a love for it I never thought I would. My life is changing and I'm enjoying the ride."
So if you want to see more K. Michelle, it won't be on reality television, but potentially, she could be behind the camera. Unfortunately, there's no news about those projects yet.
What she has been doing is continuing to tour, sing, and post avidly on social media. You can see her perform live in Virginia on March 11, and buy her most recent album, Rebellious Soul on iTunes or stream it on Apple Music. And as her Season 5 Twitter feud showed, K. Michelle can get into it with her former Love & Hip Hop Atlanta castmates without ever sharing a scene. It seems that with or without a place in the cast of the Love & Hip Hop franchise, K. Michelle will always have a way to entertain her fans.