The Real Reason Kay Quit 'Big Brother' Is Actually So Sad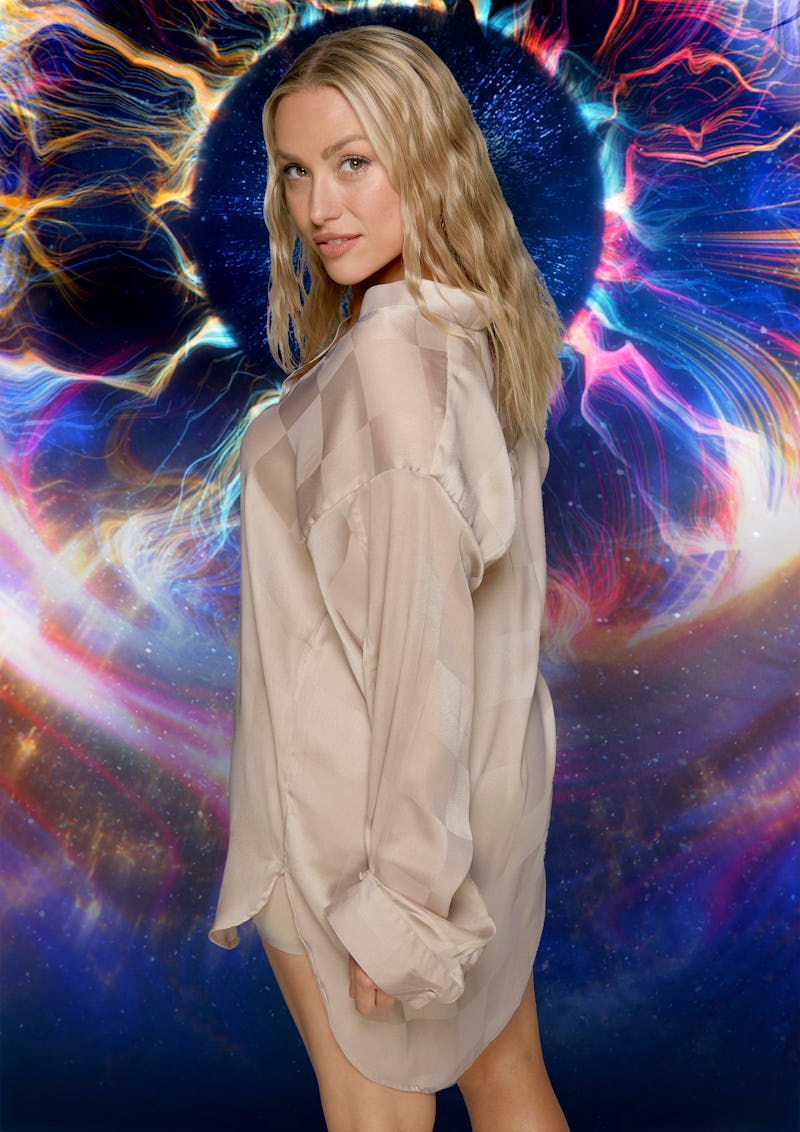 Channel 5
The 19th and final series of Big Brother is in full swing, and viewers have already witnessed the evictions of two unlucky housemates. However this week Channel 5 confirmed that one housemate decided to leave the infamous house of their own accord, but why did Kay Lovelle quit Big Brother? Over the past week, the 32-year-old Londoner expressed her struggles with life in the BB house, and spoke of fears she would be "eaten alive" (metaphorically, of course).
In a conversation with Big Brother this weekend in the Diary Room, Lovelle said "I'm struggling again. I just think sometimes I'm in the wrong place and I don't want to be misunderstood by the public", and continued "I just really feel that I'm going to be eaten alive. I don't want to put myself through that because I will just be running for the fire exits." These comments followed a string of events surrounding her desire to walk from the show, and viewers of the long running reality show saw this recently after Lovelle was accused of sucking up to recently evicted Lewis G. This accusation sparked the now former-housemate to confess her worries to Big Brother, in which she said "I'm struggling with the whole experience, to be honest."
Her decision to walk from the house came after fellow housemates nominated her to face the third eviction of the 2018 series, alongside Akeem Griffiths, Isaac Jagroop, Brooke Berry, and Kenaley Amos-Sissons. Fans of the show were first informed of Lovelle's decision to leave the show on social media, after the official Big Brother Twitter account posted a short statement which read "Kay decided to leave the Big Brother House in the early hours of this morning. The other Housemates are aware."
Lovelle's decision to leave shouldn't come as too much of a surprise, however, due to her sometimes tumultuous stay in the Big Brother house. Throughout her time as a housemates the 32-year-old appeared to irritate housemates with her regular comments in relation to leaving, and recently came to blows with fellow housemate Lewis Flanagan following a tough round of nominations — a row which yet again escalated her wishes to quit. She told Big Brother "I don't want to be sharing the house with venomous people", and continued, "I've got a thing in me now, which is fight or flight and it's flight. Can I go?"
Despite her upset, fellow housemates including 18-year-old Cameron Cole didn't exactly offer a source of support. When speaking about her recent outburst, which involved banging on the Diary Room door, he said "It's a bit like an act. She is an actor. We can't forget that she knows how to act."
And some BB viewers appeared to agree with Lovelle's decision to leave the Big Brother house.
Although others would have liked the former housemates to have stuck it out.
With Lovelle now officially out of the game, it appears she had divided opinions of both the viewers and housemates. Either way, it's always sad to see someone quit.