Kylie Jenner & Tyga's Split Could Be Temporary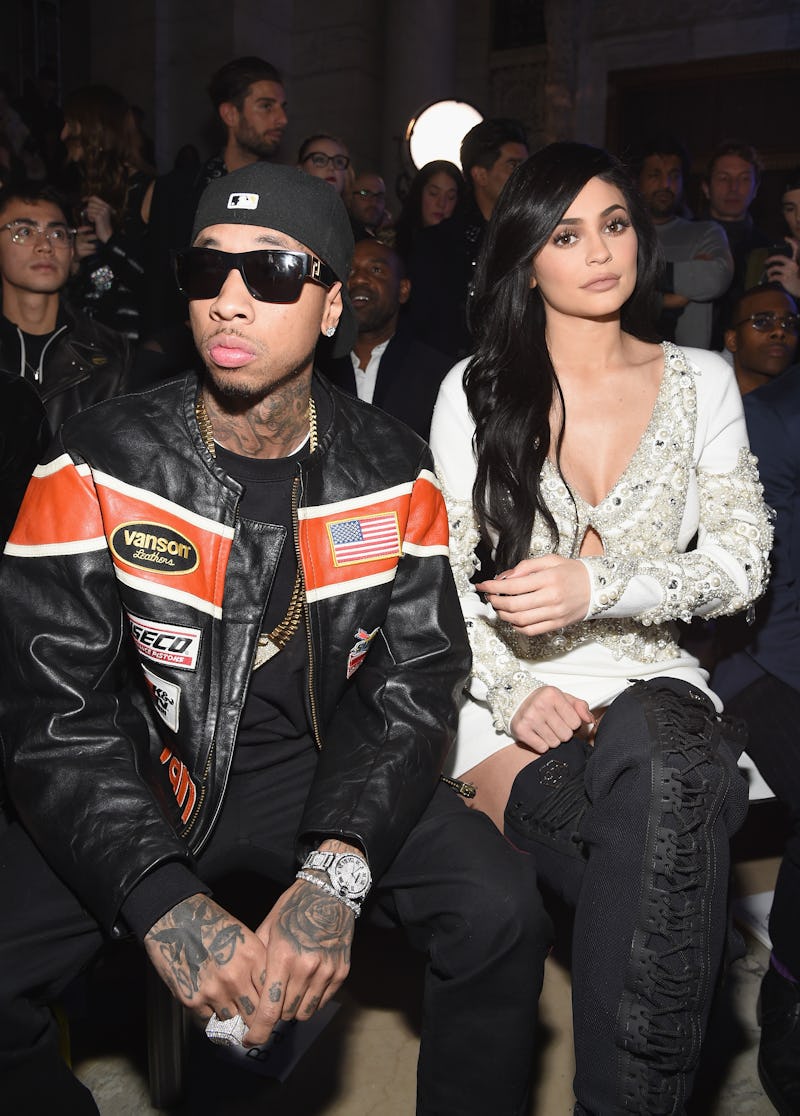 Dimitrios Kambouris/Getty Images Entertainment/Getty Images
Wow. Well, it seems as though reality star and teenage entrepreneur Kylie Jenner is taking a break from boyfriend Tyga. An insider told People that they're not currently together. "They tend to take little breaks all the time and then get back together," the insider explained. "It's definitely possible they'll work things out again." Is it just me, or does that quote totally make it sound like this split could be temporary?
Bustle has reached out to reps for Jenner and Tyga for comment, but has not yet received a response.
Keep in mind, this wouldn't be the first time Jenner and Tyga have taken a break during the time that they've been dating. Remember they they first reportedly split up back in November 2015. Then, throughout 2016 there were plenty of rumors about breakups, and an insider even told People last year that Jenner "feels like she can't trust Tyga," and that "there have been and continues [sic] to be too many lies."
So what exactly caused the current reported split between the 19-year-old lip kit mogul and the 27-year-old rapper? Is it perhaps because of the recent allegations Blac Chyna made about Tyga not paying child support? Her offensive language-filled Snapchat story last week seemed to suggest that Tyga had spoken to Rob Kardashian and Jenner about Chyna's "business" involving her and Tyga's son, King Cairo. (Bustle reached out to reps for Tyga and Chyna for a comment on the Snapchat messages, but did not receive a response.) It's currently unclear whether or not the family drama has anything to do with Jenner and Tyga's split, but the timing of their reported breakup does raise the question.
To be honest, I could totally see Jenner and Tyga getting back together in the future. I mean, Jenner is rich, famous, young, and successful. It's her prerogative to enjoy the fruits of her labor, and to experience what it's like being a single adult. The time she spends apart from Tyga could end up being a positive thing. Either that, or they could move on and this could be the end of their relationship for good. Neither Jenner nor Tyga have addressed the recent reports about their split, so we may never know for sure. Or, we may find out what went down between Jenner and Tyga on the next season of Keeping Up with the Kardashians.