These 'Love Island' Faves Are The Latest To Call It Quits & Wow, Claws Are OUT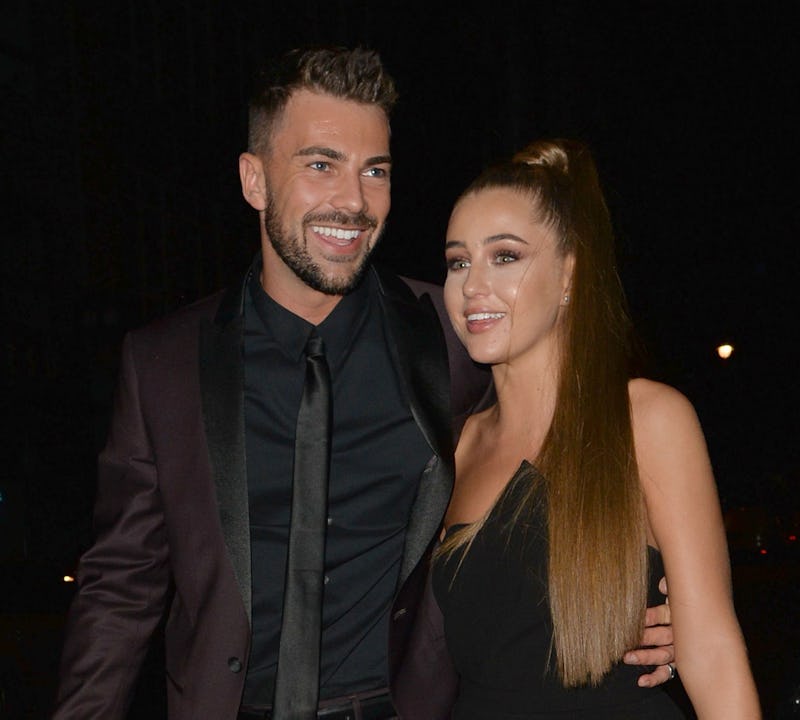 Palace Lee/Shutterstock
It seems that the summer of love is truly over. The latest Love Island couple to part ways has fallen to Georgia Steel and Sam Bird. The two were pretty inseparable on the show and IRL, and had only recently moved in together. This break-up seemingly came out of the blue, and I'm actually really sad about it. So, why did Love Island's Georgia and Sam break up?
Both Sam and Georgia have issued statements regarding their splits on their Instagram stories and on Twitter, but neither have alluded as to why the break up occurred. "I'm devastated to announce me and Georgia have split up for reasons I can't bring myself to comment on at the moment," Sam wrote on Twitter. Meanwhile, Georgia asked fans to "please understand this is a hard time for both of us thank you," via an Insta story. I have reached out to both their representatives for further comment, and have yet to receive comment, but their decision seems pretty final.
The break-up has come as bit of a shock, as the couple were seen partying at the ITV Palooza on Wednesday evening, posing for pictures together on the pink carpet before entering London's Festival Hall. Although, as the Mirror has pointed out, the couple looked quite sullen as they left the event.
While it's not even been 24 hours since the pair announced their break-up, the rumour mill has already begun turning. Looking back at Georgia's Insta story, it seems that fans misconstrued a post that followed the statement, captioned: "Late night drives with @stevielux1." It seems as though people assumed that she'd moved on from Sam. But Georgia has since clarified that this mystery man was in fact her tour manager who drives her to her public appearances.
There has also been speculation that Georgia may not have been loyal to Sam, but until either of them say otherwise, this is all speculation. It has also been reported that Georgia may have visited an ex-boyfriend, according to a source who told the Daily Mail: "Sam found out she had gone to her ex-boyfriend's flat without telling him and he was pretty annoyed.
"[Her ex] and Georgia had dated up until a few months before she went on Love Island and she still had belongings stored at his place when they used to live together," the source continued. "She hasn't cheated on Sam, there has been no sleeping around and she only went round as a one-off. But it doesn't sit well with him that she didn't tell him."
The source also insinuated that Sam and Georgia's relationship had "been coming to an end for a while," as they've both "been going to PAs at opposite ends of the country and hardly see one another."
Well, IMHO, break-ups aren't the best thing to experience, but at least both Sam and Georgia have a pretty large group of close friends to confide in and be supported by thanks to Love Island. I really hope this is the last Love Island break-up, though. I don't think my heart will be able to take another one.