'Love Island's Jack & Dani Have Called It Quits & The Reason Why Will Break Your Heart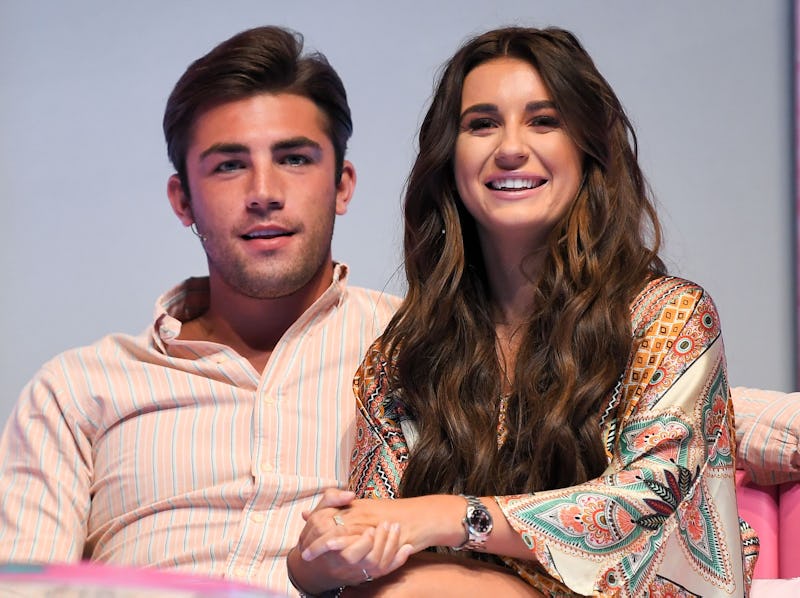 James Gourley/Shutterstock
Every summer the ridiculously attractive contestants of Love Island arrive at the infamous villa with the hopes of finding their true love, and this this year viewers of the ITV2 hit truly believed that Dani Dyer and Jack Fincham had found exactly that. However, it was announced today that the couple have decided to call it quits. So why did Love Island's Jack and Dani split up?
Earlier this evening Dyer took to social media to confirm the sad news. In a statement posted in an Instagram story, the Love Island winner said: "Jack and I have sadly decided to part ways. It's been an incredible six months, and we will always have a place in our hearts for each other, but we've sadly come to the realisation that it's not meant to be long term. We both plan top stay friends. I hope you'll all understand. Love Dani x."
According to The Sun, just four months after their Love Island victory, it seems the couple have blamed their hectic schedules as the reason behind the split. One source has revealed: "When they left the villa they really thought they would stay together forever, but reality soon set in and things started to get strained. They came out to a whirlwind of publicity and after a while, things started to get to them and the cracks appeared. They are both incredibly busy and they have decided to call time on their romance." Bustle have reached out to representatives of Jack and Dani for further comment. Dani's rep told us they "won't be adding any further comment at this time."
Shortly after returning home from the Love Island villa, the golden couple ended up moving in together. Although it seemed the pair were getting along swimmingly, Dyer did hint that domestic life wasn't always as perfect as their Instagram feeds lead us to believe. Speaking to OK! Magazine, the 22-year-old revealed "Jack and I are only human and we're not going to always agree on everything, but we love each other very much and always respect and support each other through everything." Prior to the announcement of their separation, the actress discussed her desire to get married and have children. She said: "I have just always wanted to get married at 25. It's a lovely age, because then you can have children after. Have a few years and then have children," reports The Sun.
The former couple recently completed filming their very own reality TV show. When commenting on his experience filming alongside his now ex-girlfriend, Fincham said "Filming the show wasn't easy. It was tough, it was intense — you're on camera most days of the week all day long," and continued "We had bickers during filming just like any other couple. I got emotional with Dani doing it; I even had a couple of tear ups. But Dani and I got through it."
I'm sure this disappointing news comes as a surprise to those who witnessed the couple blossom during their time on Love Island. And even though it hurts to watch, I wish them both the best of luck in the future.