The Reason Rosie Is Missing The 'Love Island' Christmas Special Deserves Our Respect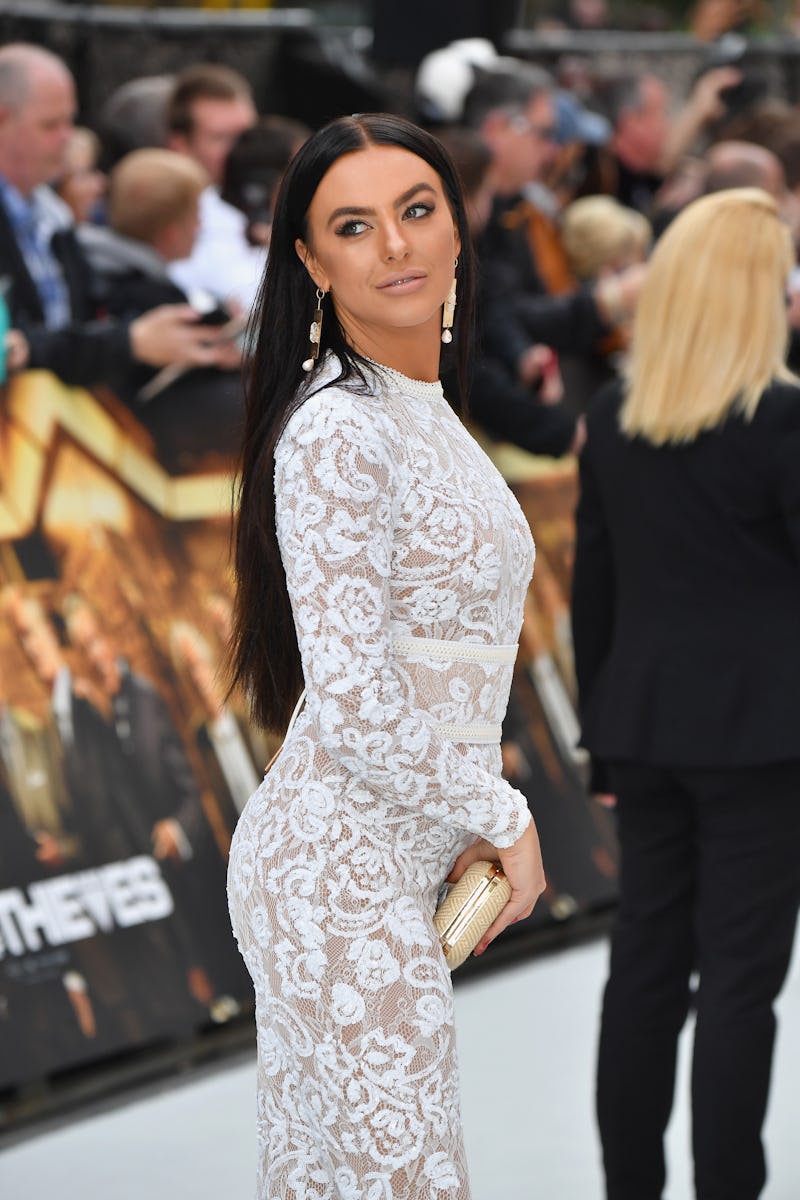 Jeff Spicer/Getty Images Entertainment/Getty Images
As we approach Christmas, the last sun-kissed series of Love island seems like a million miles away. However, fans of the ITV2 reality show will be treated to an additional gift this year, as stars of the 2018 summer series reunite for a Christmas special. The much-hyped television event will see the islanders discuss life after the villa, but one cast member has chosen not to take part. But why is Rosie Williams not in the Love Island Christmas special?
Bustle have reached out to both ITV and Williams' representatives for comment, we're currently awaiting a response, and once the information becomes available we'll let you know. However according to the Daily Mail, Williams won't be appearing on the TV special due to anxiety surrounding her onscreen break-up with Adam Collard. Despite since having moved on from Collard, who dumped her during the series in favour of Zara McDermott, friends of the 27 year-old urged her not to take part in the reunion out of "fear for her mental health."
One source told The Sun "Rosie has refused to go on the show. ITV begged her to go back and offered her a lot of money because they want to see the reaction between her, Adam and Zara," and continued "She doesn't want to be put in that situation again. Rosie tends to downplay it a lot, but what happened on Love Island had such a negative effect on her anxiety."
The insider continued on to reveal how friends of the Love Island star encouraged her to turn down an appearance on the Christmas episode. The source continued: "She wasn't herself during the show, so when her friends heard there was a Christmas special they were praying she wouldn't go anywhere near him out of fear for her mental health." Although Williams didn't manage to properly couple up during her stint in the infamous villa, the former solicitor appears to have now found love, and is currently in a relationship with Wayne Davies. A representative for Williams revealed to The Sun "She's really happy in her new relationship, so it wouldn't make sense for her to go on Love Island."
As previously reported, Williams had a short romance with Adam Collard while appearing on Love Island, however things came crashing down after the 23 year-old decided to end the relationship and pursue fellow islander, Zara. Since the reality show wrapped up, Williams has discussed how she has moved on from the heartbreak. According to the Daily Mail, in a recent interview she said: "I am friends with Zara, we have a friendship. Zara and Adam seem happy and it seems to be going well. I don't really know much about their relationship to be honest but I obviously wouldn't want Adam to treat Zara how he treated me. I hope he's changed for her because she's a good girl."
Even though it's clear not all islanders will be present, the Love Island Christmas special sounds like it could be very interesting indeed. Bring it on.