The *Real* Reason 'Love Island's Laura & Jack Broke Up Will Make Your Heart Hurt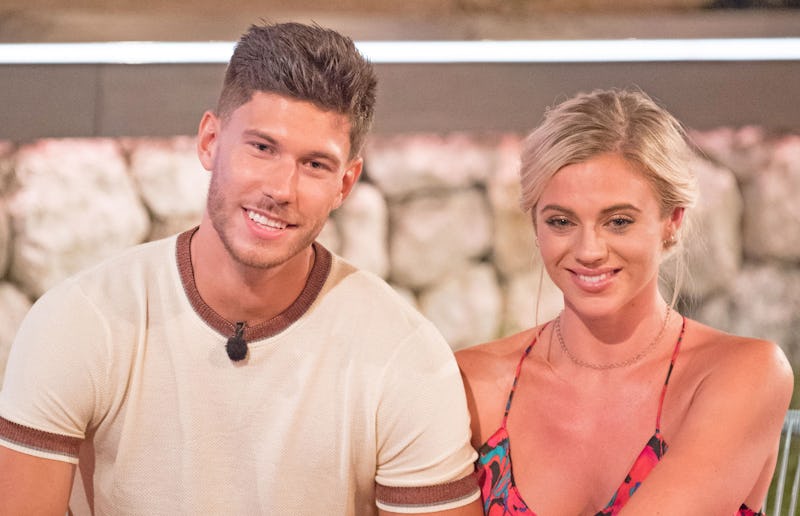 James Gourley/Shutterstock
It's not been the greatest couple of months for the Love Island 2018 cast, as left, right, and centre, relationships seem to be falling apart. First, we lost Samira Mighty and Frankie Foster, then Laura Anderson and Paul Knops, and now, Laura Crane and Jack Fowler are the next pair on the chopping block. Although they did get together towards the end of the series, they were still pretty cute, and I'm sad to see things didn't work out. So, why did Love Island's Laura and Jack break up?
If you've been following the recent demise of this series' Love Island relationships, it's surprisingly not for a super dramatic reason. Speaking to Metro, surfing guru girl Laura explained that it was all down to their "busy schedules". However, despite not working out on a romantic level, she went on to add that they are still friends and have each other's backs 100 percent — personally, I wish all break-ups went this smoothly, TBH.
Laura told the paper: "Sadly Jack and I have both decided to go our separate ways due to such busy schedules right now and not having the time to spend together. But I feel truly blessed to have got to share my Love Island experience with him and to have made a friend for life."
She continued: "We will carry on supporting each other on this journey and I can't wait to see where it takes us."
Jack also spoke out about their break-up. He told the outlet: "We met in extraordinary circumstances and had an amazing time getting to know each other, both whilst in the villa and outside of it. But our lives are currently taking us in different directions. We will remain friends and I will support her in whatever she does. I wish her all the best. See you soon surfer girl!"
I have reached out to their reps for further info, but honestly, in my opinion, that sounds like that's the end of it. Gutted.
Prior to their break-up, fans had speculated something wasn't quite right between Laura and Jack. In fact, there were rumours the couple had split before they even announced the news. However, a rep for the couple told Bustle at the time that they were very much "still together."
Laura and Jack are the third couple from the recent Love Island cycle to call it quits. Samira Mighty and Frankie Foster were the first to split back in August after he was caught cheating on Samira. At the time, his spokesperson exclusively told Bustle that "Frankie wholeheartedly knows that his actions were not acceptable", however, he and Samira didn't end up getting back together.
Just a few weeks later, Laura Anderson and Paul Knops split. The couple broke up for similar reasons to Jack and Laura as their schedules made it difficult to see one another. "When we came out of the villa there was a lot of work related things we did together and then Paul went away for three weeks," Anderson told OK! magazine. "I was hoping that when he came back we'd spend more time together and build a proper relationship out of the villa. But it didn't happen."
Absolutely gutted. If Dani Dyer and Jack Fincham are the next to go, I will actually lose my mind. I need some proof that love actually exists — don't let me down, guys.