The Truth About Jack & Laura's Rumoured Break-Up Might Surprise You — Exclusive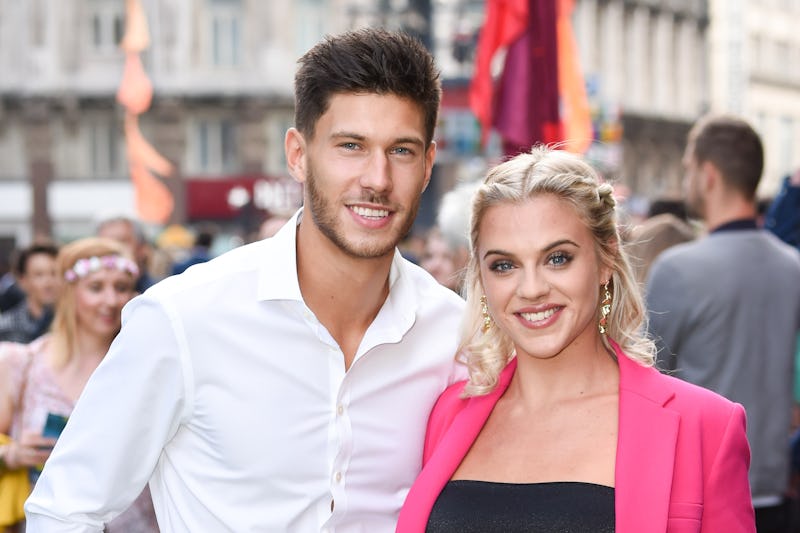 Shutterstock
It's nerve-wracking watching the Love Island couples outside the villa; who will stay together and who won't? Jack Fincham and Dani Dyer make it look easy (still together), however, others haven't been so lucky, like Samira Mighty and Frankie Foster (not together). Now though, the spotlight is on Jack Fowler and Laura Crane. Some are convinced they may have quietly split after he was spotted at a pal's wedding without a plus one. So, are Laura and Jack still together or not?
While nobody could compete with fan favourites and eventual winners Jack and Dani, Laura and Jack are pretty cute together, even if their pairing did stir up a bit of drama to begin with. If you can cast your mind back, you'll remember that Jack was initially paired up with Laura Anderson, but awkwardly ditched her when Laura arrived. (I'd be extra miffed if I was dumped for somebody with literally the same name as me TBH.)
Although they were voted off just before the final, they've been together ever since and they seem pretty loved-up on all their social media. However, over the weekend, rumours started spreading that they might be on the rocks as Jack showed up to the wedding of his pal Simon Webbe without her, as reported by The Sun. Yes, that Simon Webbe from Blue.
So, what's going with these two exactly?
Well, fear not everybody as it turns out everything is A-OK. I spoke to both of their representatives and both camps confirmed that the couple are still very much together. You can let out your sigh of relief now.
Jack's rep tells me: "They are still together — they just spent a few days apart due to work commitments. Jack was only at Simon's wedding for a few hours and then headed to a PA [public appearance] in Scotland, so he didn't want Laura to [come to] London for a few hours."
Pretty thoughtful, all things considered. It's no surprise that the pair are super busy with work at the moment as it seems like the whole gang has been up to their ears in endorsement deals and nightclub appearances.
As for where Laura was while Jack partied it up with Blue? Laura's team tell me that the couple are "still together" however, "Laura was visiting her family for the first time in Devon since leaving the villa and Jack was only at the wedding for a short time due to a PA he had in the evening."
Immediately after rumours of a break-up began to surround the couple, The Sun reported and screenshotted a pretty pointed Instagram post from Laura that seemed to address them. While it was shortly taken down afterwards, you can still see it here.
The post was a message that read: "Before you assume, learn. Before you judge, understand. Before you hurt, feel. Before you say, think."
While they're absolutely lessons I think you should live your entire life by, in this case, it does seem as though Laura was referencing all the buzz surrounding her and Jack. And more specifically, what people were reading into their relationship. She captioned the post: "You can never be certain what people are really feeling...Lets build each other up and listen."
Jack's rep adds: "If you look at [Jack and Laura's] social media, I'm sure you will see that they are very much together."
Taking on board the advice, I did, and guess what? Shortly afterwards, Laura — my personal queen of social media subtext — posted a photograph of the two looking ready to slay.
She simply captioned it "team", followed by crossed swords and a heart emoji.
Kind of says it all, if you had any doubts.