Nick Had This To Say About 'Bachelor' Star Vanessa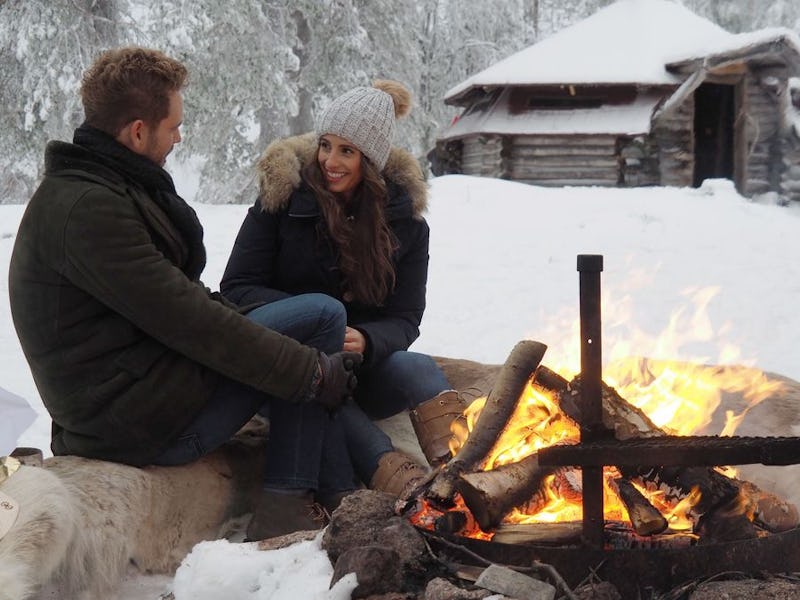 Terhi Tuovinen/ABC
The cat is out of the bag, Bachelor fans! You now know that Nick Viall chose Vanessa Grimaldi to be his bride on The Bachelor (and if you read the spoilers you knew this four months ago and have just been sitting on it). Vanessa and Nick's relationship has been a little up and down lately, so why did Nick pick Vanessa on The Bachelor?
There was nothing historic about this season of The Bachelor, contrary to Chris Harrison's insistence, though I will say that I didn't see Nick and Vanessa ending up together. Compared to the other women that Nick was paired with, Vanessa and Nick fought, um, a whole lot. They had a lot of deep conversations and less laughter than I would like in a relationship. They also didn't seem like they could compromise on a lot, but you know what? I was wrong, I guess. Nick picked Vanessa, and he said that he's been in love with her basically since the second she stepped out of the limo a mere eight weeks ago. When he looks at her, he says, all Nick sees is his future. Sappy? A million percent. So cute that I think that Nick's lines were being fed to him by a producer? *Shrugs*
On the flip side, Vanessa told Nick that she knows that it won't be easy to be together, but she promises to make him know every day that she loves him. Honestly, these were a lot of words of loving affirmation from two people whom I haven't seen be that loving toward each other over the past few months. But you know what? Good for them, and the best of luck to Vanessa and Nick. See you at the TV wedding!