The 6 Reasons Why You're More Tired In The Fall (And How To Counteract Them)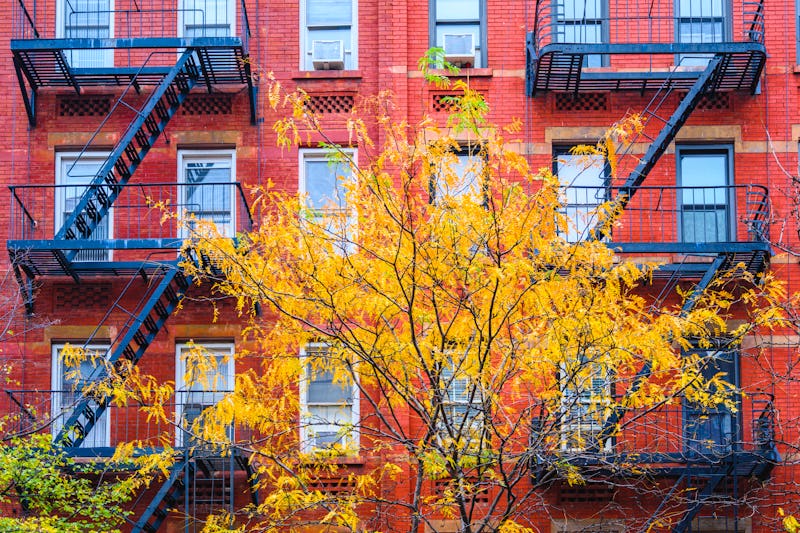 © Marco Bottigelli/Moment/Getty Images
Fall is finally here, the most glorious time of year! Leaves are turning, the weather's finally cool enough to break out your favorite sweaters, and indoorsy types such as myself can finally stop pretending we enjoy lounging in the sun. (It's sweaty! There are bugs!) But for some, the changing of the seasons is less pleasant, and can lead to a sudden dip in energy, leading many people to wonder why you get more tired in the fall.
Growing up, fall sluggishness was always attributed to the changing weather. "It's the weather," is something parents and/or school nurses would say dismissively when you came in the room at the beginning of the school year, complaining of drowsiness and a runny nose. And sure, sometimes we were just trying to find an excuse to skip our chemistry test, but that doesn't mean we didn't really feel run down as well.
Though "it's the weather" always seemed like a throw away answer, it turns out there is something to it. But what is it exactly about the changing seasons that makes us feel like we could sleep for a thousand years? Is it something in the air itself? According to Dr. Benjamin Kaplan, an internal-medicine physician at Orlando Health in Florida, the answer is kind of... yes.
"Many studies show that rhinovirus and coronavirus are the two main agents of the common cold," Kaplan told Live Science. "Interestingly, they flourish in cooler weather, such as what we have in spring and fall."
And the cold isn't the only reason you may be feeling run down this fall. Check out some of the other possible explanations below.