Why Chrissy Teigen's Twitter Is Private Once Again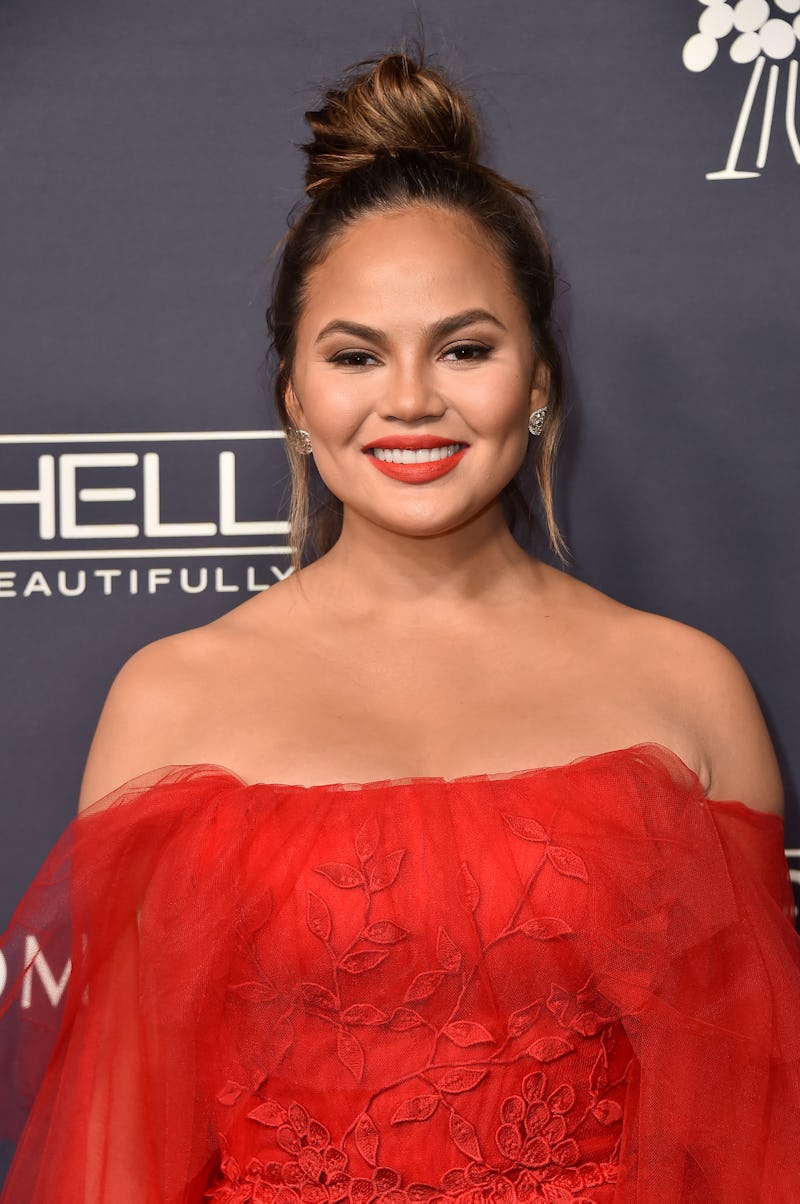 Frazer Harrison/Getty Images Entertainment/Getty Images
After she made statements about YouTuber Logan Paul and the nature of ruining a person's life following a poor decision, Chrissy Teigen's Twitter was private. So, while fans might have thought the response to her comments was the reason for going private, in a tweet replying to a Too Fab article, she said her account "was private from pizzagate", another Twitter controversy that Teigen had dealt with days earlier.
Teigen commented on the Paul situation in order to make a specific point, but her point was seemingly lost in the sea of intense Twitter responses to what was perceived as a defense of the YouTuber. The model said:
Re: Logan Paul, something I always think about is when people make...ethical mistakes, as in, not-illegal, should we really be trying I ruin their lives and end their careers or accept the apology, personally make a choice to stop watching, and move on.
She also stressed in multiple tweets that she was in no way defending Paul or his actions. She simply wished to start a conversation surrounding phenomenon of "ending" people after they do or say something that is considered insensitive or in extremely poor taste. Teigen used the example of how she chose never to wear or purchase clothing from a designer who made "horrible" comments about IVF children (she previously opened up to SELF about her use of IVF to have her daughter, Luna).
Teigen clarified her statements in some follow-up tweets. At one point, she said, "Oh I'm not saying what he did wasn't sick or stupid and his videos aren't or haven't been stupid, I'm saying...a lot of you don't know what it's like to have a campaign end your entire being". She also replied to one user and said that she agreed that Paul should face repercussions for his actions but said people should "ease up on the 'ruining lives' part".
Her comments came after Paul, who frequently posts videos or what he considers to be a daily "TV show" came under fire late on Jan. 1 after he released an video, which was later deleted, but contained footage of what appeared to be a person who had died by suicide. The video was later deleted and he apologized, twice, in a Twitter statement and a vlog. He said, "I should have never posted the video" in his video statement.
While some users agreed with the essence of Teigen's statements, many others took issue with using this situation with Paul as the specific example for an end to "ruining lives" and "canceling" people after certain actions. Again, the model did not defend Paul and only wished to spark an important conversation around this intense backlash-based aspect of the social media age. But, users still took to Teigen's replies to voice their disagreement with her statements.
However, these replies are not what caused Teigen to make her Twitter private in the first place. As she noted before, she went private after the "pizzagate" situation she dealt with on Dec. 30. A Twitter user, Liz Crokin, who describes herself as an "investigative journalist censored by MSM" (mainstream media) alleged that Teigen had something to do with the "pizzagate" conspiracy, partially because of Teigen's use of the pizza emoji on Snapchat. As USA Today notes, the conspiracy theory claimed that a Washington D.C. based pizzeria was a front for a child sex trafficking ring.
Teigen commented on a tweet claiming she was connected to this and said she was "disturbed" by the whole thing. The incident led to Crokin having her verification being stripped away from her on the site, as Salon reports. Teigen later said, "You need to apologize to me. Now." and also said, "Anyone know any good lawyers?" Her husband, John Legend, also tweeted about the claims:
Because of the original tweets, and the subsequently terrible replies towards the model in support of those tweets, Teigen chose to make her account private. It's completely understandable for Teigen to have done this, as it had to have been difficult to deal with this kind of vitriol.
Teigen has had her hands full dealing with their two controversies over the past couple of days, and she's keeping her head high and handling things the best she can. But, you'd only know that now if you were a pre-private follower.