Facebook Went Down For Some Users — Here's What You Need To Know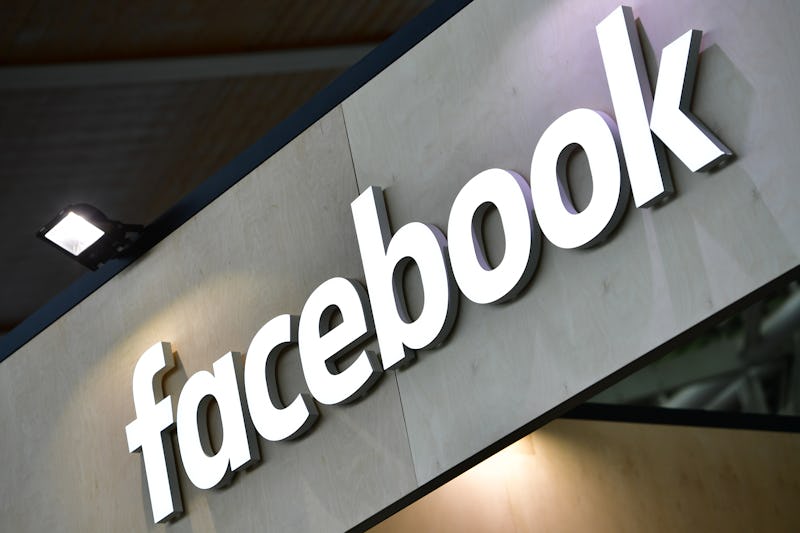 Alexander Koerner/Getty Images News/Getty Images
On Monday afternoon, many people reported having trouble accessing Facebook. Why Facebook is down for some people is not immediately clear, though websites do encounter snafus from time to time.
"We're aware that some people are currently having trouble accessing Facebook," a spokesperson for the social media website tells Bustle in a statement. "We're working to resolve the issue as soon as possible."
Many users took to Twitter to lament being unable to reach their Facebook newsfeeds, as well as to verify how widespread the problem appeared to be. But while some social media strategists tweeted that they didn't know what to do with themselves, others approached the situation with a sense of humor.
"Facebook is down?" wrote one user. "Oh no. How will I know what my extended family and people I hate from highschool have opinions on now?!?!?!?!?! #facebookdown."
Even one police department responded to the news, requesting that Facebook users who are unable to view the website refrain from contacting local law enforcement. "Please do not contact your local PD advising your Facebook is down," wrote the Overland Police Department, which is located in Kansas. "Thank you."
As is often the case any time there are changes to social media services, memes and gifs abounded.
Per Down Detector, over a thousand people reported that the website was not working for them shortly after 1 p.m. Reports slowed down over the course of the hour, suggesting that the problem was correcting itself as time wore on.
Facebook has 1.49 billion daily users, according to public information posted by the company, itself. On top of that, the website boasts approximately 2.27 billion monthly active users. Suffice to say that when there are issues accessing the website, people take notice.
The page that most people reported receiving from Faceook read, "Sorry, something went wrong. We're working on it and we'll get it fixed as soon as we can."
The hashtag #FacebookDown yielded an energetic conversation among Twitter users, and prompted many folks with otherwise dormant accounts to send out some of their very first tweets. Such was the case for one user, who found herself going relatively viral upon tweeting twice from her account that she had checked Twitter because of Facebook's apparent outage.
Jokes shared on Twitter came in all shapes and sizes. Some users, for example, couldn't resist making jokes about the 2016 and 2018 election. "That concludes Russia's 2018 election interference campaign. #FacebookDown," wrote one user.
And many more were quick to muse whether or not a bit of a Facebook break would be good for its users mental health. "And but for a brief moment, our brains began growing new cells and families could speak again. #facebookdown #Facebook," tweeted one person.
One generous Facebook user jokingly offered to keep others up-to-date if they were unable to log into their accounts successfully, writing, "Facebook is working where I live, so I'm happy to provide emergency updates on dance recitals, soccer games and brunch. #FacebookDown."
According to several reports, Facebook appeared to be up and running normally shortly after the complaints were posted on other social media websites. Though these things do happen, the outage did remind many users exactly how much they use the website in their daily lives.