8 Psychological & Physiological Reasons Your Heart Is Beating So Fast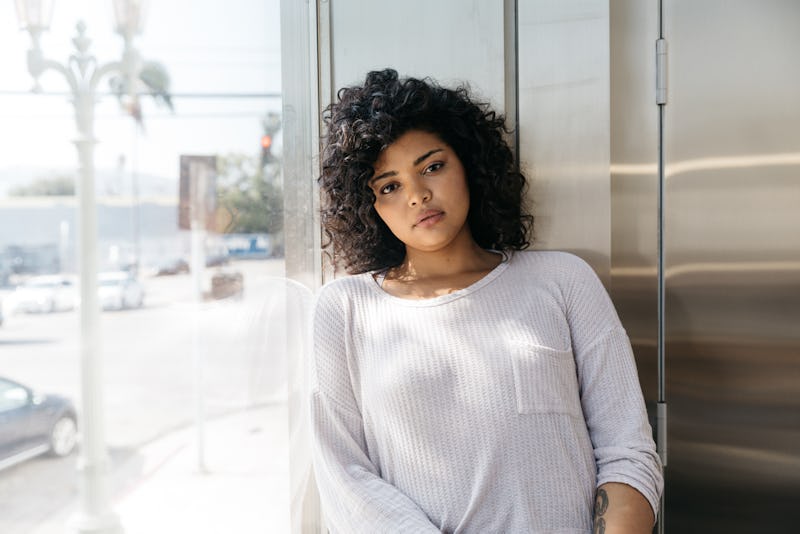 Ashley Batz/Bustle
It's normal for your heartbeat to speed up when you're excited or nervous or have just had a cup of coffee or exercised. But if your heart is racing all the time or at random times throughout the day, it's time to explore medical causes that could be behind your rapid heartbeat, also known as tachycardia. These causes can range from psychological to physiological, but the good news is, they're generally treatable.
"Heart racing is a very common complaint," Shephal Doshi, MD, director of cardiac electrophysiology and pacing at Providence Saint John's Health Center, tells Bustle. "This does not always represent an abnormality. Most often, things that increase the adrenaline in the body can make the heartbeat faster and feel like it is racing. This can be a particular situation where there is a lot of stress or it can be after ingestion of things that increase the adrenaline in the body, such as caffeine or stimulants."
Anesthesiologist Edna Ma tells Bustle it's important to look at the underlying cause behind rapid heartbeat. "The most common causes of increased heart rate would be anxiety, stress (emotional and physical, including exercise, and allergic reactions), medications and withdrawal from medications, foods (e.g. energy drinks), metabolic problems (e.g. thyroid storm), anemia (e.g. bleeding from hemorrhoids or decreased marrow production of red blood cells), and cardiac and pulmonary derangements, including atrial fibrillation and pulmonary embolism. In general, treating the underlying cause is the the best approach to any vital signs, and not 'just treating the numbers.'"
If your heart rate has increased to an extent that's alarming to you, here are some possible things it could mean.