Hats Off To Whoever Chose This '90s LEGEND As Bruno Tonioli's 'Strictly' Stand-In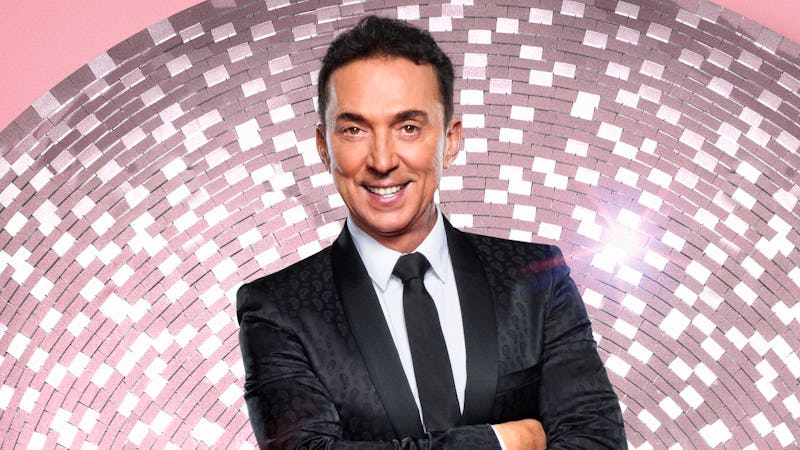 Ray Burmiston/BBC
Who among the Strictly Come Dancing judges can compare to Bruno Tonioli? Who is quite so effusive in his praise, or so vivid in his commentary? Can you even imagine the stately Darcey Bussell leaping from her seat in delight? The judge will be sorely missed in his absence from the judging panel during this weekend's shows. So why isn't Bruno Tonioli on tonight's Strictly Come Dancing? And who is going to replace him?
As it turns out, Tonioli's got a solid excuse. According to the Radio Times, he's actually filming for Strictly's U.S. counterpart, Dancing with the Stars. Tonioli has been a judge on the American show since 2005 — that's almost as long as his tenure on Strictly, on which he's been a constant since 2004. And he maintains a pretty intense schedule in order to film both: Dancing with the Stars airs live on Monday evenings from a studio in Hollywood, meaning Tonioli crosses the Atlantic twice a week to make the judging panel for each show.
Tonioli isn't the only Strictly Come Dancing judge to make the leap to the U.S. Rounding out the judging panel are dancer and choreographer Carrie Ann Inaba, as well as one Len Goodman, the former Strictly head judge who left the show in 2016. Like Tonioli, Goodman joined the Strictly Come Dancing panel in 2004, and started judging on Dancing with the Stars the following year. He ultimately quit Strictly because of the gruelling schedule necessary to appear on both shows, telling the Mirror in 2017, "It was tough. They fly us first class, but you could be on a private jet, you've still got an eight-hour time difference to cope with. It's a real hard schedule."
Goodman's satisfied with his decision, from the sounds of things. Of his Dancing with the Stars gig, he told the Mirror, "It's in Los Angeles, they put me up in a lovely apartment overlooking a golf course, and I only work on a Monday. It's not horrible, is it?"
Bruno Tonioli's seat on the Strictly panel will be filled by actor Alfonso Ribeiro, Fresh Prince of Bel-Air icon and originator of the Carlton dance. He's got some solid dance credentials, after winning Dancing with the Stars in 2014 and subsequently appearing on the show as a guest judge. And he's going to be a positive presence on Strictly, he promised on It Takes Two this week, as Digital Spy reports. "I'm going to be a happy judge," he said. "I know that sometimes there are some judges that want to knock everybody down…There's no specific names we're talking about! I would talk about the judges on the U.S. version. I want to lift them up."
Ribeiro will keep his own Dancing with the Stars experience in mind when judging on Strictly, he said. "I've been on the other side, right? I know what it's like to give your heart or give everything you've got for a week, and then have someone come and just beat you down afterwards," he explained. "I want to lift them up! Even if the dance doesn't go well and the scores will represent definitely what I see on the dance floor, but I'm going to try to put a positive twist on it and lift them up, and get them excited about going into the next week." Sounds lovely — any chance of adding a fifth permanent judge to the panel?