Why James Charles Deserves His 30 Under 30 Spot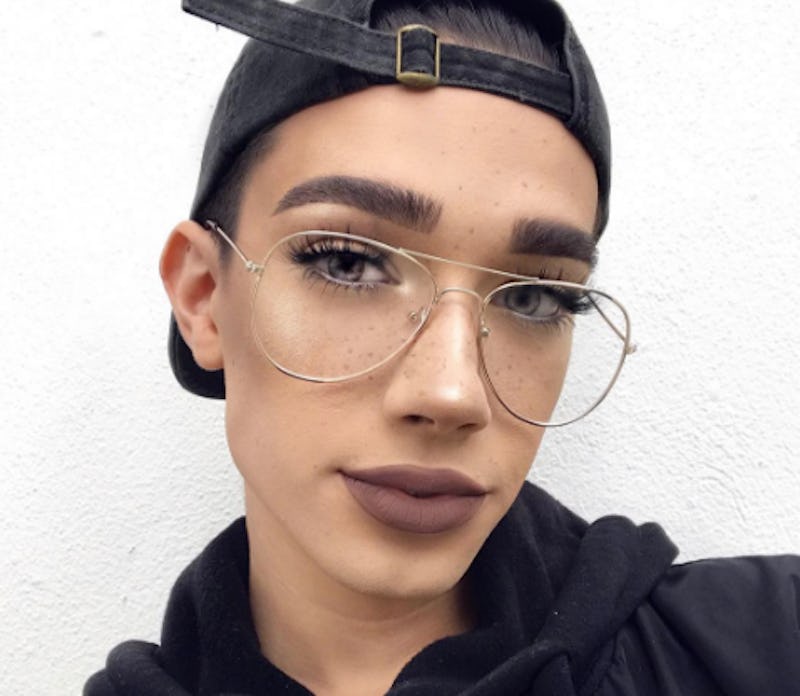 While some names on the Forbes 30 Under 30 List are familiar, there are a few that you might not be expecting. At just 17 years old, James Charles has made Forbes' 30 Under 30 List. That's pretty major news, people! The makeup artist had an amazing year in all aspects, so it only makes sense that he'd land among the most influential 20-somethings.
If I could only name one major beauty event of 2016, it would involve Charles. Bigger than the Sweet Peach Collection or any other makeup news, Charles was named the first ever male CoverGirl representative. Not only was it huge for the beauty world, but it was also a giant step forward in the name of diversity. The news took the makeup community by storm and had people from all over the world being inspired by and talking about the influential teen.
According to Forbes, the 17-year-old was chosen not only because of his makeup skills and CoverGirl ad campaign, but because he urges people "to inspire others and have confidence in themselves," as he told Teen Vogue. Having over one million followers on Instagram and 400,000+ subscribers on YouTube also didn't hurt his case. He clearly earned his spot on this list.
Whether you're a fan of the makeup artist or not, there's no denying that the boy is incredibly talented. He's unapologetically himself and has no problem shutting down social media haters either. All told, the 17-year-old deserves this honor.
His fans seem to think so too. Twitter reactions to the news as well as the beauty star in general show how much of a positive influence he is for his fans. Here are a few reactions that show exactly why Charles deserves his spot on the list.
He said we, guys! He. Said. We!
People are pretty excited, to say the least.
The role model is inspiring people to let their real selves shine.
'Nuff said.
I love this.
#Goals.
Capturing hearts since the very beginning.
Needless to say, Charles has without a doubt earned his spot on the list.
Images: jamescharles/Instagram (1)