Why JoJo & Jordan From 'The Bachelorette' Deserve Their Own Home Renovation Show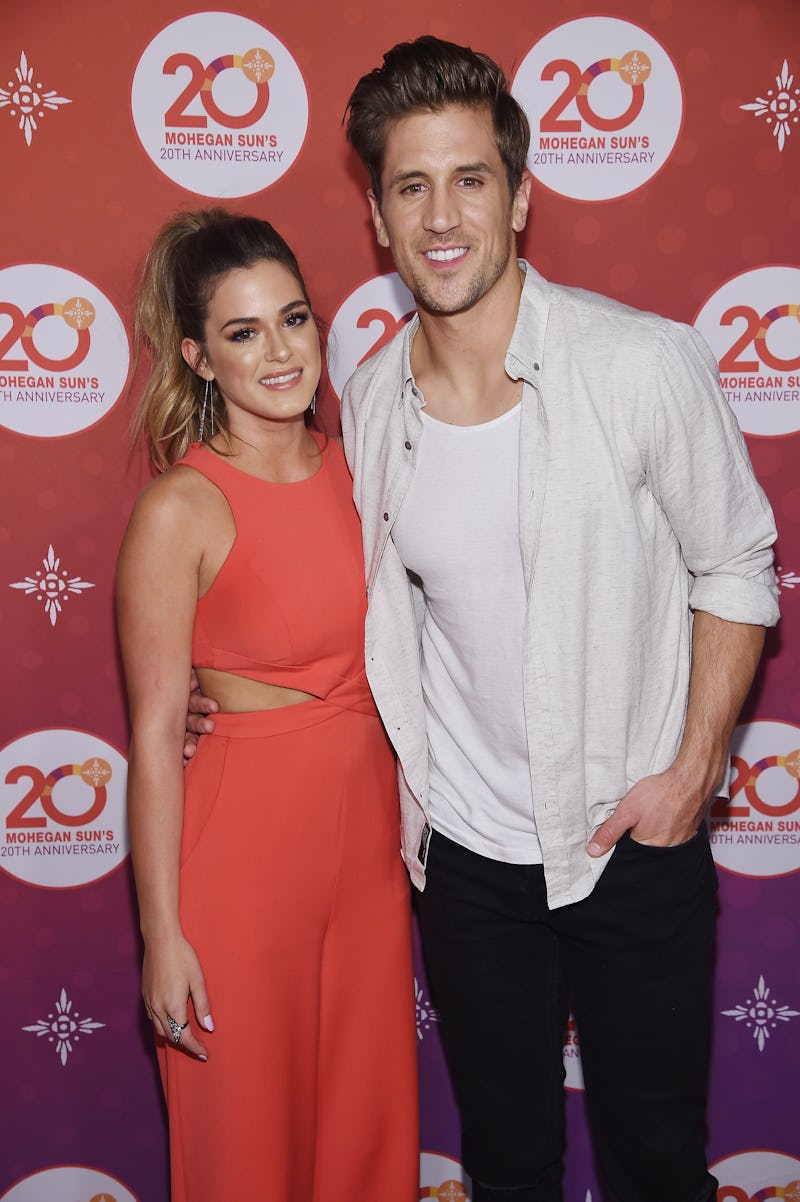 Dimitrios Kambouris/Getty Images Entertainment/Getty Images
In case you weren't aware, JoJo Fletcher and Jordan Rodgers from The Bachelorette are one of the best couples to come out of the Bachelor franchise. The pair are so adorable on social media no matter what they're doing. If you've taken a glance at any of their social feeds recently, you'd notice that the pair are into home renovation, and they're really loving what they do. So, that's why The Bachelorette's JoJo and Jordan should have their own home renovation show. It'd just be so perfect for them and for fans. Plus, JoJo even liked this tweet from Bustle TV Editor Martha Sorren about the idea, so she's clearly into the idea.
JoJo and Jordan fell in love on Season 12 of The Bachelorette and they ended up engaged at the end of it. So, the two have been going strong for almost two years now. Since the show ended, Jordan has moved to Dallas to live with JoJo where they're not only balancing sporting commentary gigs and Bachelor Nation appearances, they're busy fixing houses. Look out Joanna and Chip Gaines, you've got some competition.
JoJo and Jordan look like they have so much fun while they're renovating houses. All you have to do is take a look at their social media pages to see all of the cool photos and videos that they've posted about their house flipping journey. And it doesn't appear as though these two are amateurs about it, either. They're the real deal. Just check out one of their before and after videos of a recent house flip here; it's really awesome stuff.
Basically, JoJo and Jordan need their own home renovation show, like, yesterday, and here's why.