This Is Why Fans Love Michael Scott From 'The Office' So Much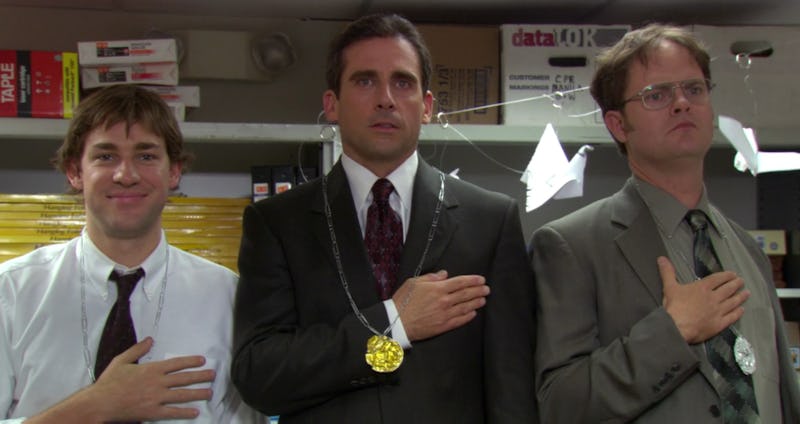 Netflix/NBC
After nine seasons' worth of episodes, there's no shortage of reasons to love The Office. But throughout the show's entirety, there was always one lovable constant. If you've ever wondered why people love Michael Scott from The Office so much, though, the reason is simple: because he's pretty much the world's best boss.
Was Michael Scott (played by Steve Carell) the world's most conventional boss? Nope. Was he the world's most PC boss? Not exactly. Did he have some strange leadership strategies? Yes, yes he did. But Michael Scott, at his core, was the world's best boss — well, at least as far as fictional paper company bosses go.
Seriously, though — he loved the hell out of his office and everyone in it. He truly cared about his employees at a really deep level — maybe a little too deep, in regards to Ryan Howard, and maybe not quite enough, in regards to Toby Flenderson .... but still.
He did the best he could to make work fun —  an almost Herculean feat, considering he was in charge of a company with an earth-shatteringly boring purpose. Not only that, but he made after-hours work functions super fun, too! They may not have always been HR-friendly, per se — but hey, work hard, play hard, right?
People love Michael Scott. And if you're not one of those people yet, you will be. And if the thought of loving Michael Scott so much scares you ... well, good. Because that's exactly what Michael Scott would want.