Why People Are So Upset About This Megyn Kelly Interview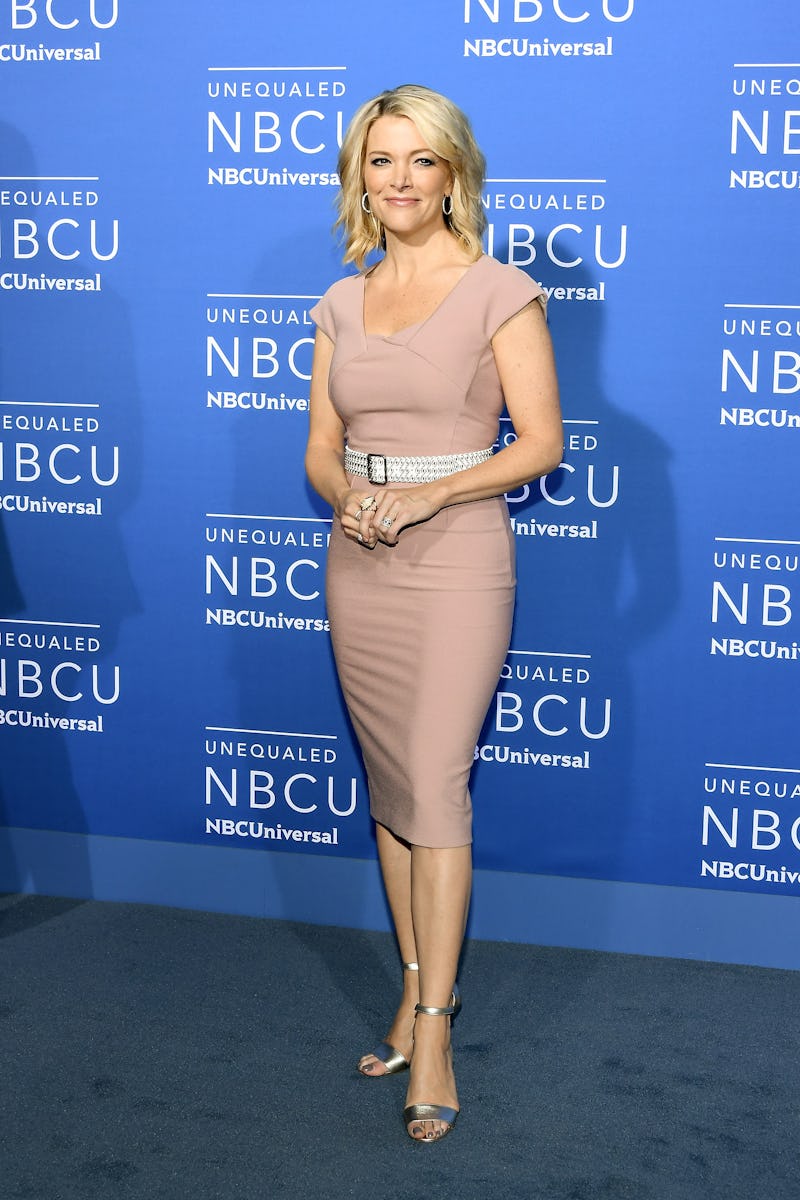 Dia Dipasupil/Getty Images Entertainment/Getty Images
After a preview was unveiled this past weekend, a decision by Megyn Kelly to interview Alex Jones of Infowars on her new NBC show has drawn much criticism from the families of the victims of Sandy Hook. The interview has received so much criticism, in fact, that some are saying that they will boycott the show — and the entire network — if the episode, which is slated for Father's Day, does indeed air.
"America promised on 12/14 to never forget," Nelba Márquez-Greene, whose daughter was killed at Sandy Hook, told the New York Daily News. Citing Jones' penchant for calling the Sandy Hook shooting, which took 28 lives, a "hoax," she said, "Having Alex Jones on NBC on Father's Day is not 'never forgetting' — and it's promoting the wrong thing."
Twitter users were especially upset about Kelly's decision. Shannon Watts, the woman behind Mom's Demand, a coalition working to end gun violence, tweeted that the decision was "repulsive." Others said that the decision by Kelly and NBC called into question the network's journalistic credibility.
Kelly defended her choice to have the conspiracy theorist on her program, saying that Donald Trump's decision to give Jones a temporary press pass last month justified her having him on her new program. "POTUS's been on & praises @RealAlexJones' show. He's giving Infowars a WH press credential. Many don't know him; our job is 2 shine a light." Jones has not commented on the criticism.
In addition to calling Sandy Hook a hoax, Jones has said that the September 11 attack was an inside job. It's provocations like this that seemed to have brought Jones and Trump together during the 2016 presidential campaign. The hotelier who's now president of the United States called Jones "a nice guy" when he appeared on Jones' show.
Whether or not Alex Jones is indeed a "nice guy" is up for debate, as his claims that Sandy Hook was fake have had a very real effect. Cristina Hassinger, the daughter of the woman who was Sandy Hook's principal, told the New York Times that claims such as Jones' have caused survivors and families incredible pain. "We have been harassed repeatedly by people who we call hoaxers that think this hasn't happened," she said. "When there is going to be such a widely available interview with attention given to one of the hoaxer ringleaders, it is going to unleash the trolls on us tenfold all over again."