Why Rachel Is Absolutely Right To Be Selfish On 'The Bachelorette'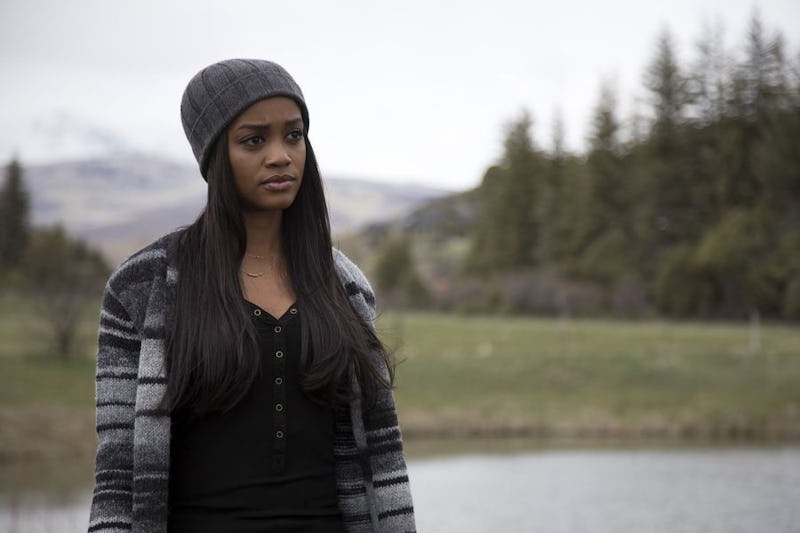 Josh Vertucci/ABC
Rachel might make it look like nothing, but it can't be easy to be the Bachelorette, especially when it comes to sending contestants home. Twice during the hometown dates, Rachel mentioned that she's been struggling with having to be "selfish" when it comes to choosing who to send home. And while her conflict shows she really cares about these men, Rachel should be selfish on The Bachelorette — she's trying to find a life partner, not please Bachelor Nation or preserve the feelings of the men. This episode is the first time one of the fan favorites is going home, and while it's no fun to see Dean with a tear in his eye, Rachel has to choose the man she believes will be her future husband, and if that's not Dean, it's OK for her to send him home.
Dean's reaction perfectly exemplified why Rachel has been struggling. His first response was to think that Rachel wasn't being honest about falling for him. But while it's impossible to know whether or not Rachel was telling the truth about her feelings, what's obvious is that while she cared about Dean, she had to put herself first and choose the other three men she felt more of a connection with. That's fair, and that's why she's on the show.
As Rachel explained to Chris Harrison, it hasn't always been easy for her to put herself first. As fans echoed on Twitter, that's something that's a challenge for many women, who are often taught to ignore their needs in favor of taking care of others, be it their romantic partners, their families, or their friends. As The Huffington Post explored in "Why Women Are Tired: The Price of Unpaid Emotional Labor," women are often expected to have more emotional consideration than their male partners. As the article stated, "Often, the woman is aware of her male partner's needs and feelings at the expense of her own, whereas the male partner struggles to identify and understand both his own and his partner's emotions." Rachel, and the women watching her on the series, clearly relate to that.
Rachel is a confident and accomplished woman. Clearly, she's achieved quite a bit of success, and knows her worth. But, even now, at the end of a televised journey to find her soul mate, she's still struggling to fight against established gender roles and put herself first. Rachel's "selfishness" on The Bachelorette isn't about hurting the men — I'm sure she likes Dean just as much as the fanbase does — but about putting herself first, and being unafraid of the consequences. What fans of The Bachelorette can do is respect her right to make that choice, cheer her on, hope she finds happiness... and then, of course, start a "Dean for Bachelor" campaign.