Rosie O'Donnell Wants To Play Steve Bannon On SNL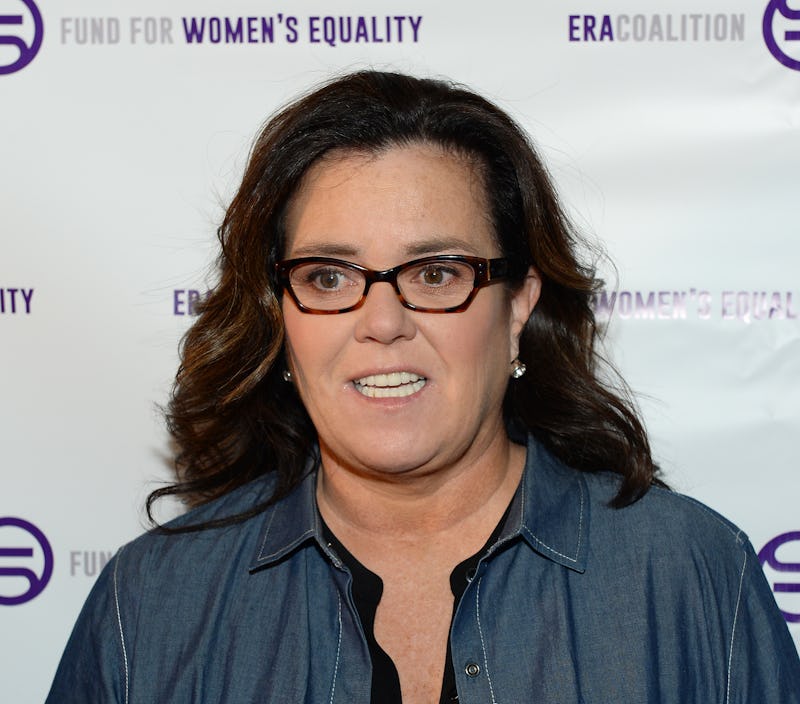 Andrew Toth/Getty Images Entertainment/Getty Images
There's one woman who may be able to put President Donald Trump truly on edge — and via television no less. The speculations arose after news came out that Trump was really bothered by Melissa McCarthy's portrayal of his press secretary, Sean Spicer on Saturday Night Live last weekend. Evidently Trump took issue with Spicer being played by a woman more than anything else — to the point that it might hurt the secretary's career prospects at the White House. Looking at other people to target in Trump's inner circle, Rosie O'Donnell thinks she'd make the perfect Steve Bannon.
O'Donnell was initially asked about the possible gig on Twitter, where users were pushing for her to go up against Trump given their long public feud. At first, a few suggested that she play Trump, but then it morphed into her taking on Bannon's role. Rosie agreed and tweeted out that she was "here to serve" and "will be be ready" if called — after a few days of preparation, of course. She then followed up her first tweet with a quote tweet that added the hashtag #BannoninChief. In other words, she's in. And more than 30,000 likes combined for the tweets show that America agrees.
Alan Sepinwall, writing for Uproxx, made a convincing argument to cast O'Donnell as Bannon:
Portraying Bannon as the Grim Reaper doesn't seem to have gotten Bannon into the same hot water the Politico article suggests Spicer is now in. Being told that your top adviser is evil is an easy joke, and maybe even something to be taken as a point of pride, given how much Trump and Bannon both like to brag about crushing their enemies. But portray Bannon at his biggest and sloppiest — while still forcing the classy POTUS himself to sit at the little desk — and that's something that might actually make Trump question his trust in the man.
Add to that how much Trump hates O'Donnell and you have a winner. The two have feuded for more than a decade. She called him a "snake-oil salesman on Little House On The Prairie" on The View back in 2006 and Trump has repeatedly called her names in public — including in the presidential debates last year.
O'Donnell acknowledged how hard being called names by Trump was. "Probably the Trump stuff was the most bullying I ever experienced in my life, including as a child," O'Donnell told People. "It was national, and it was sanctioned societally. Whether I deserved it is up to your own interpretation." That's one more reason why her portraying Trump or Bannon on SNL would be so perfect.
From the responses on Twitter, it seems like the public would be pleased. And with what we know about Trump's worries about Bannon being seen as calling the shots, having O'Donnell play him could really make him start to doubt his extreme-right adviser.
That can only be a good thing. And not just for your funny bone.