Why Jessica Sula Is "Excited" For Women Right Now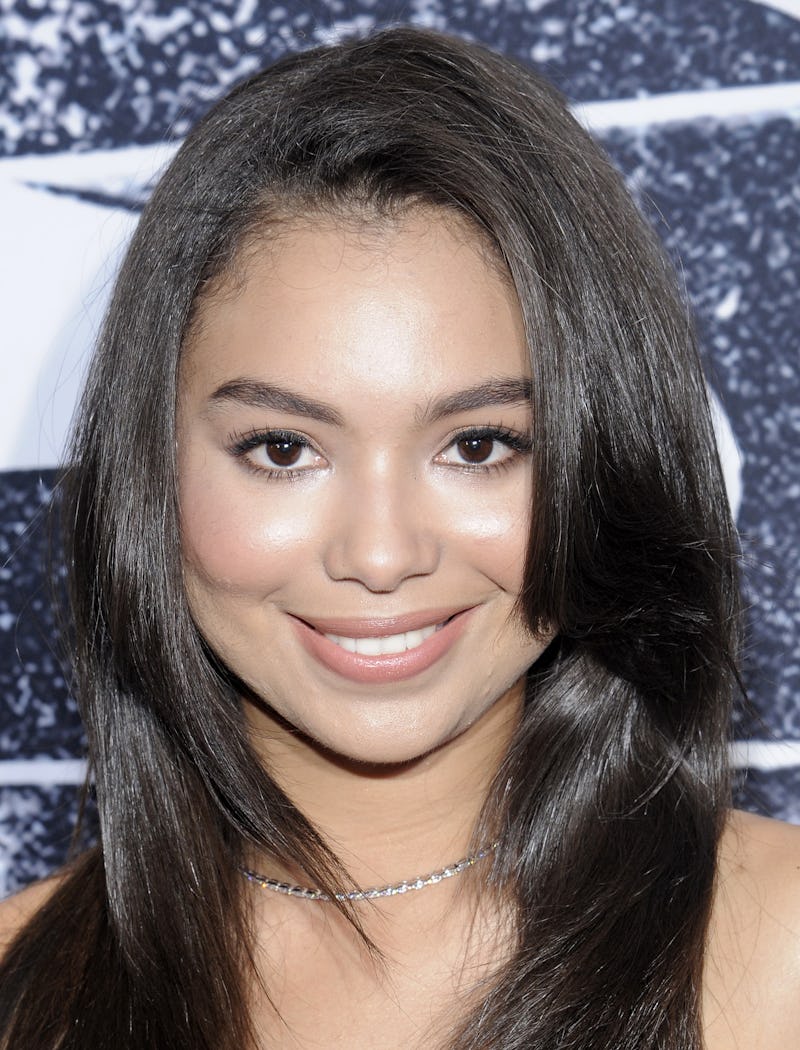 Matthew Eisman/Getty Images Entertainment/Getty Images
Unlike many women right now, Jessica Sula isn't too worried. The 22-year-old actor doesn't shy away from the scariness of the unknown — both in her personal life and in the world. Instead, she embraces both with undeniable optimism. Coming off of the whirlwind from the Split premiere, M. Night Shyamalan's latest thriller Sula stars in, she speaks to the constant support received from co-stars Haley Lu Richardson and Anya Taylor-Joy. But beyond movie sets, Sula recognizes the significance of women leaning on each other in the current tumultuous climate of the United States. A U.K. native but a U.S. resident, Sula says she's feeling the women's rights movement as much as everybody else, but she chooses to see what's going on in a positive light.
"A lot of people are scared of women in general and what they can achieve. That's why to me, it's exciting what's going on," the actor tells me over the phone. Sula refers to the 2017 Women's March, which not only became global, but the largest protest in American history. "I definitely feel that where we're headed right now, it's really becoming a part of culture and not just alternative culture. They're not wacky [views], they're very straightforward." And even though the focus may be on the United States — and threats made to women's freedom by President Trump — Sula still feels the weight of what's going on as a U.K. resident.
"I think it's a universal thing," she says. "It's not like it's happening in one country — all those women's issues are global." That said, Sula feels very connected to America, since residing and building a life here for years. But she's not discouraged about what's going on in the United States, and she explains why:
It's a really exciting time and an uncertain time that we're in. Exciting because look at the response... all the women out there that are like, 'No, I'm feeling this way too. I want to support one another.' We always feel we're going slightly mad. You're not. You're feeling this because it is real and you have to get out there and make some noise. I know it's gonna be scary and you don't want people to deflect you and you want to please everybody, but you can't.
She thanks America for teaching her what feminism is in the first place. "When I moved here by myself, I only really discovered, on my own, what feminism is, and what it means to me, and how I feel completely connected and a part of it," she explains. "That's when I started thinking, 'These issues are mine.'" As invested in women's rights and as passionate as she is about seeing the silver lining, she admits she has more to learn. "I still need to educate myself, I know I want to learn and be a part of the whole women's movement," she says.
Interestingly enough, she explains how she freely discussed feminism with friends and fellow women in America, but when she went home, it felt like an "interrogation." "That's why I feel it's important — even though I'm from Britain — [feminism] still needs to be [known]."
In addition to her real life beliefs, acting is a vehicle for Sula to help other women feel supported. Her anxiety inspires her to bring that issue to the screen and show women they're not alone in feeling it.
"I think there a lot of women out there with a lot of good ideas, but just don't believe that they're good enough," she explains. "It'll be a shame if they never see the light of day and feel they have to keep on every single day thinking, 'I'm on the right path, I'm doing something that is right for me and that I can achieve.'"
As for the actor, she's going to keep on keeping on. At the end of our conversation, she explains her intention for the future: "Knowing at all times what is going on with me, trying to keep and open and unbiased mind. Not be derailed by other things." And if more women are able to adapt to this optimistic mindset, they'll be unstoppable.