"The Rock" Gets Bleeped At The PCAs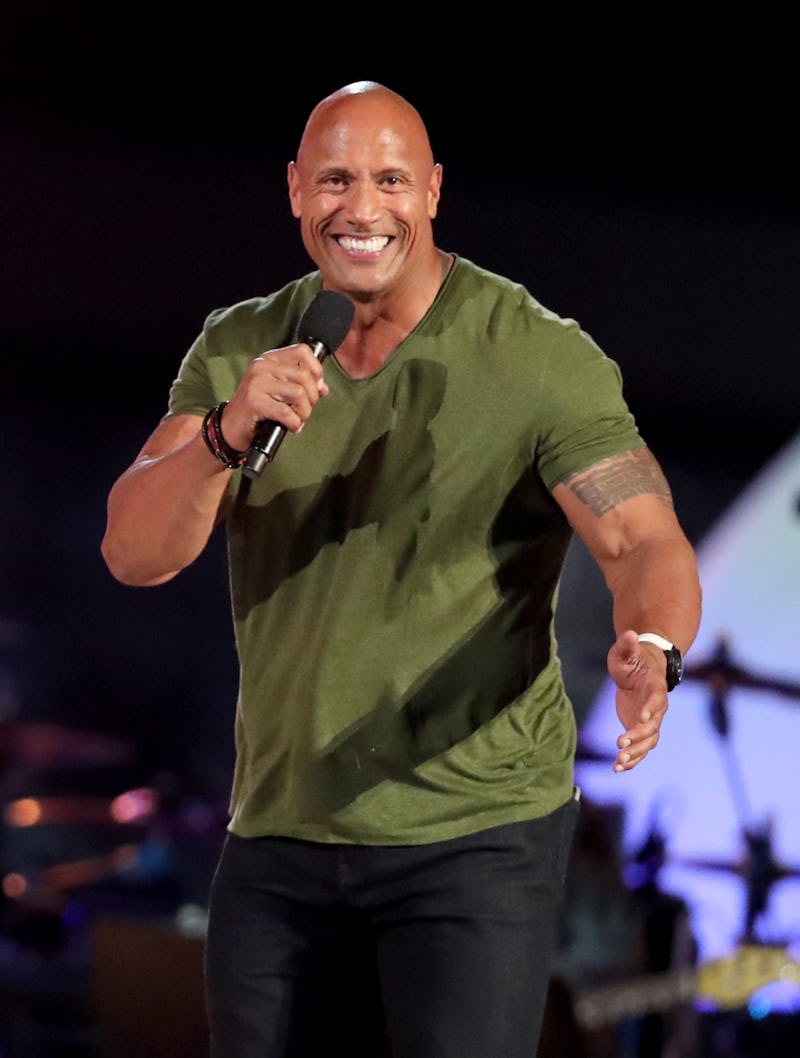 Christopher Polk/Getty Images Entertainment/Getty Images
The People's Choice Awards took over Wednesday night, as they rightly should, and one of this first major wins was awarded to Dwayne "The Rock" Johnson. Johnson won for Favorite Premium TV Series Actor for his role in Ballers, but it was his acceptance speech that left a real impression. Why did Johnson get bleeped during his People's Choice Awards speech?
Well, things got a little hairy when Johnson got up to accept his speech. After taking a moment to thank the team behind Ballers, recognize his daughters and his wife, Johnson took his golden opportunity to say:
"I promised somebody I would say this, which is: it's nice to be important, but it's more important to be nice. Yes, it's more important to be nice unless you're talking to Kevin Hart, in which you say, 'Go f*ck yourself.'"
Johnson left Hart stunned (although he was probably in on the joke) and proceeded to laugh off the shock of the moment. The crowd reacted in shock and rowdy glee as Johnson proceeded to say Hart allowed him to say that, but what was really going on there remains a little cloudy. Needless to say, it was a wild moment for the awards show, which had only just begun.
But it would appear that Johnson was feeling incredibly feisty during the People's Choice Awards. In another moment, televised before the camera quickly moved away, Johnson appeared to be flipping the middle finger during Hart's acceptance speech.
It would appear that the partners-in-crime may have collaborated on a spicy, joke-laden interaction should they win in their respective categories during the awards show. You gotta hand it to them: They both left an indelible impression on the evening's ceremonies.
There's no doubt in my mind that this moment will go down in history as one of the best People's Choice Awards moments. Hands down, Johnson proved yet again he's one of the coolest guys on the planet.