Beauty Lovers Noticed Cool-Toned Eyeshadow Palettes Don't Exist & TBH, We Need One Stat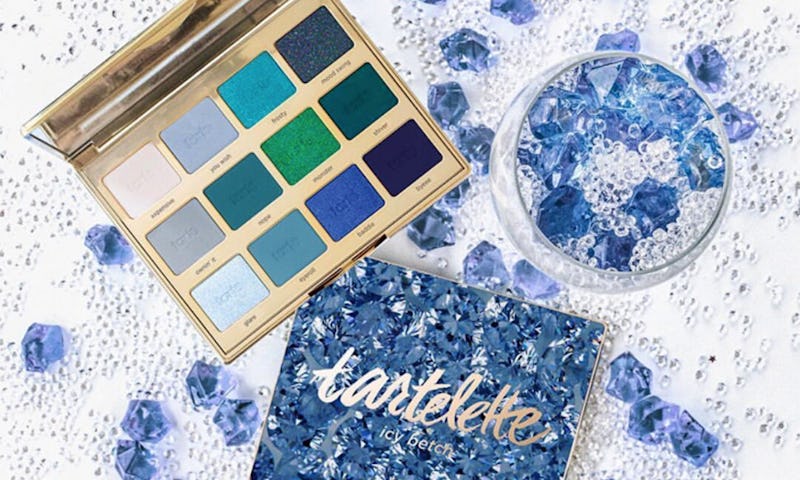 Tarte Cosmetics Instagram
The battle between cool and warm toned eyeshadows will be going on until the end of time. While there are both options out there, Reddit users are pretty much begging for a cool-toned eyeshadow palette. Typically, makeup lovers ask and the shall receive, but brands are missing the mark when it comes to color scheme. Consider this a social media thread a PSA for beauty brands.
There is no better way to figure out what makeup lovers want then by asking them. The beauty community loves to talk about products, whether they're on the market or nonexistent. So when one cosmetics brand anonymously asked Reddit users what they wanted, they didn't hold back. According to the thread, people are upset that there aren't as many cool-toned palettes as warm tone.
"I just want a more cool toned eye shadow palettes," Reddit user AnxietyDepressedFun writes. "How many warm browns, reds, champagnes with one bright blue are we going to see? It's been done. I love the ACE BEAUTE Paradise Fallen but it's not available. I'm just so sick of every single palette being Jacklyn Hill's shade range."
User jessr16 seconded the cool-toned palette need and plenty of people on Twitter are searching for options as well.
Honestly, it shouldn't come as much of a surprise. Warm-toned eyeshadow palettes outweigh cool-toned eyeshadow palettes by about four to one. In fact, people are so into the idea of cool shades that they basically begged Tarte to bring out the Icy Betch Palette that the brand joked about for April Fools.
Tarte's fictional palette showed 12 blue and green shades in a Tartelette Palette that was intended to be a joke. Even days later, the idea of making it a reality was still being talked about on Twitter.
Of course, there are cool-toned palettes out there at just about every rice point. The problem is that there aren't nearly as many. If you're looking to get your hands on a few icy shades, these are the palettes for you. Until brands catch onto the want for cool undertones, here are your shopping options.
1. Smoky Blue Eyeshadow Palette ES22
2. Eyeshadow Palette 28
3. Galaxy Eyeshadow Palette
Fingers crossed that brands can add a few more options into the mix.