Why You Don't Have To Go Home For The Holidays If Your Family Is Toxic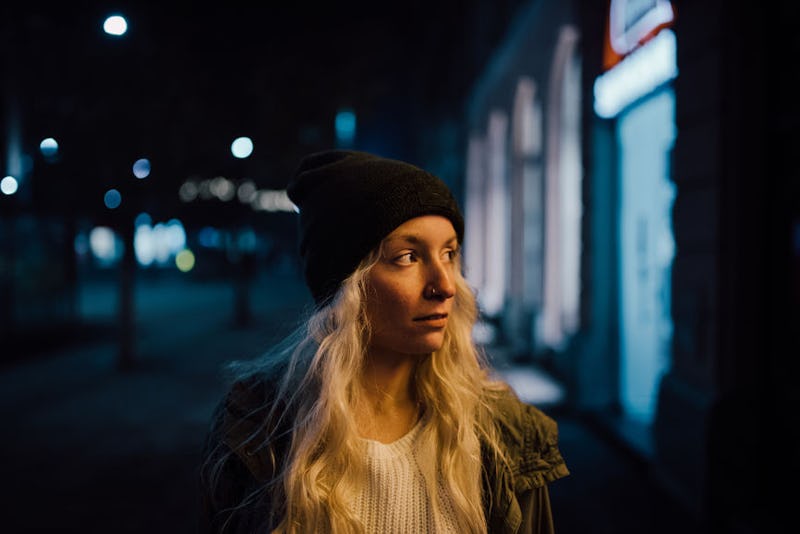 Boris Jovanovic/Stocksy
One of the toughest parts of holiday blues to contend with is the constant external messaging this is the warmest, coziest, most wonderful time of the year. For people with toxic families, this can trigger a cycle of imbuing us with false hope, only to be devastated when we go home and realize everything is exactly as painful as we remembered. It's worth keeping in mind why you don't have to go home for the holidays if your family is toxic and taking a look at some strategies that may alleviate holiday depression and anxiety in general.
"Separating from our families, especially during the holidays, is one of the most painful decisions you can make," Dr. Gary Brown, a licensed marriage and family therapist, tells Bustle. "Be gentle with yourself. If it's that bad, you need to protect yourself."
In an ideal world, home is somewhere we feel loved, nurtured, and safe. But the world is imperfect and even family members who mean well can slide into toxic and abusive behaviors, the chronic persistence of which can make home a deeply unhealthy environment for people to return to — especially people who have escaped to find healthier alternatives elsewhere.
"It is important to remember that you have a choice in where you go and with whom you spend your time," says Amy Sedgwick, director of clinical operation at Mountainside Treatment Center, tells Bustle. "Family gatherings can feel obligatory but the only true obligation you have is to yourself."
Here's why you don't have to give up your hard-earned boundaries, no matter what people say to you.