Here's Why '100 Code' Won't Be Back Any Time Soon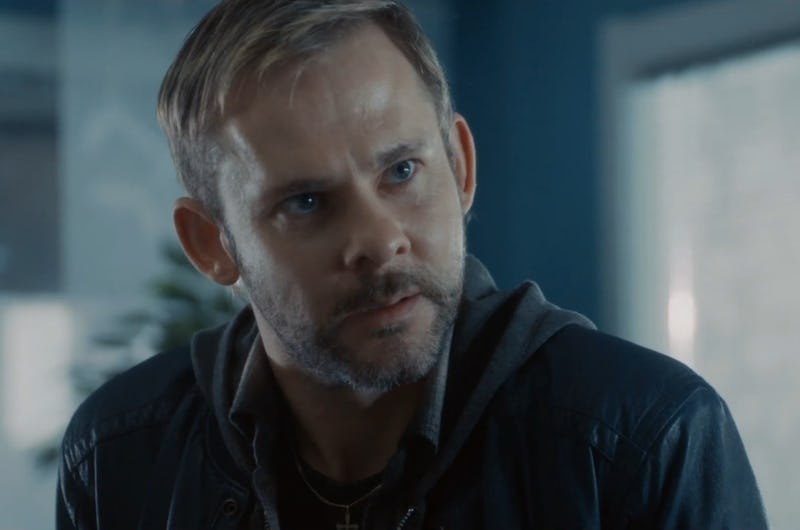 WGN America
WGN's resident Scandinavian cop drama airs its finale this week, and as 100 Code comes to a close, fans are likely clamoring to know if there's even more serial killer chasing on the horizon. So will 100 Code return for Season 2? Unfortunately, it seems like it's the end of the road for the dark thriller, and in reality, it's kind of been over for years. The show originally ran in Germany way back in 2015 for only 12 episodes, according to TVSeriesFinale.com, and apparently no more seasons were set into production following its finale. Even after its American run, no plans have come to light to continue.
Depending on public reception in America, another season may theoretically have been in the cards, but one major cast member is sadly deceased. According to The Hollywood Reporter, star Michael Nyqvist passed away in 2017 at the age of 56 after a bout with lung cancer, meaning that any potential reboot or second batch of episodes would have to go on without him, and that doesn't seem to be on anybody's mind at the moment.
Nyqvist, who also appeared in the original Girl With The Dragon Tattoo film, played the old-school Swedish detective opposite the foil of an NYPD investigator portrayed by Dominic Monaghan, who you'll remember from huge hits like Lost and the Lord of the Rings franchise.
Though their onscreen partnership unfortunately won't have the opportunity to continue, it's clear from Monaghan's past comments that he has a lot of respect for Nyqvist as an actor and a friend, and appreciates the opportunity he had to work with him. "Nyqvist was a lovely, lovely guy. And, obviously, it was very sad to hear that he had ... got sick and passed away," Monaghan said in an interview with ComicsVerse.com.
"But he was very friendly, very welcoming, very cool. We spent a lot of time together, I went out to dinner with him on the weekend. I got to know his family and went to his country house for mid-summer. He was very welcoming and generous with his time," he added.
Monaghan also has plenty of pride in the show itself, and has spoken in the past about the benefit of its week-to-week drama vs. the marathon experience of streaming.
He said in an interview with BriefTake.com that watching television slowly, one episode at a time rather than all at once, adds to the suspense — and that anticipation is something he's no stranger to. "I was lucky enough to be in Lost, which aired on a Wednesday night, so you had to wait," he told the outlet. "Which meant throughout the course of that week, people built themselves up into a fury to wait."
Even if 100 Code doesn't continue into a second season, there's still the possibility that Monaghan will take those talents elsewhere in a similar vein. He proved his TV drama chops as Charlie on Lost, so perhaps this just wasn't meant to be his next long-term endeavor. At least for now, fans can enjoy 100 Code as the short and sweet — however disturbing — series that it was.