Alison's Role In 'The Affair' Season 5 Was Mostly Ruth Wilson's Idea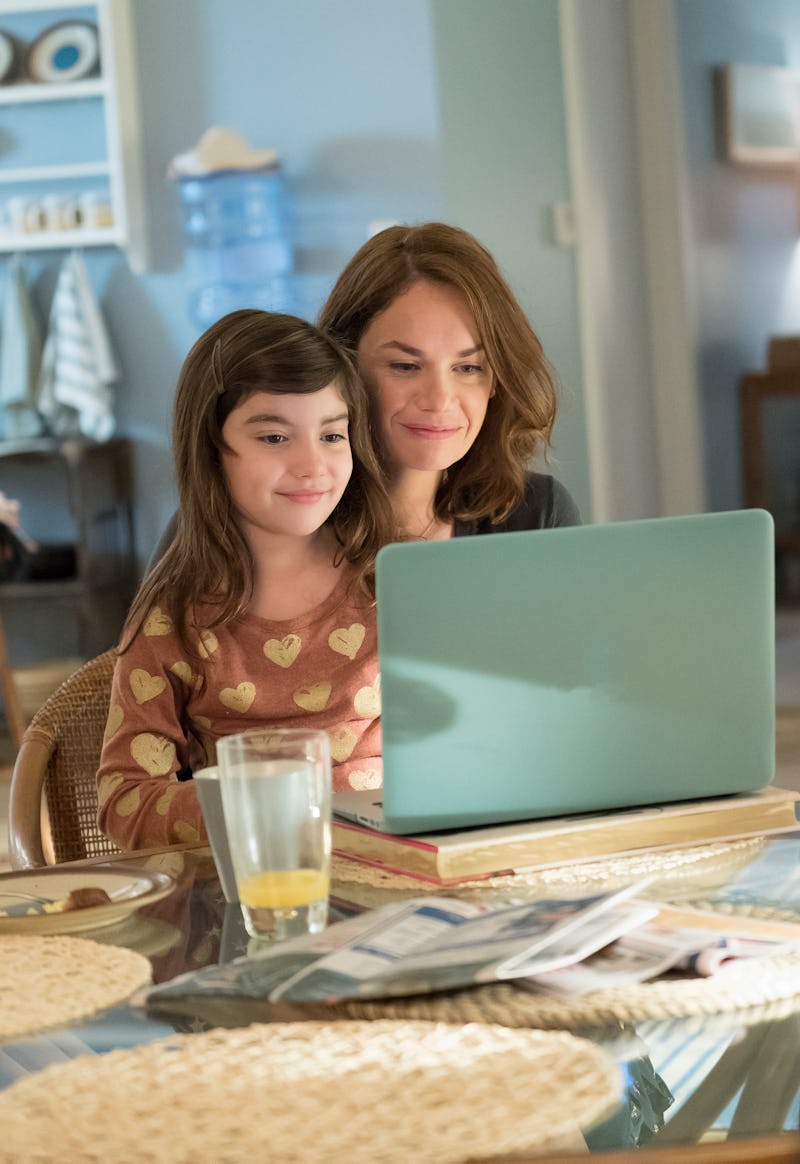 Patrick Wymore/SHOWTIME
While the idea of objective truth is an open-ended question on The Affair, and someone's clothing or language can vary depending on who you ask, some facts are always facts. Montauk is on Long Island, Long Island is in New York, and dead people do not come back to life. This isn't The Vampire Diaries — if someone dies on The Affair, it's for good. And, tragically, Alison Bailey is dead. But with the shifting perspectives that make this show so fascinating, is it possible that Alison will be in The Affair Season 5?
Again, tragically, probably not. In an interview with The Hollywood Reporter, showrunner Sarah Treem explained that it was actor Ruth Wilson that wanted out of the series in the first place. She said, "Ruth wanted to leave the show. That was a request, so that was decided basically before we started writing. It wasn't a discovery of any kind. That was very deliberate. And actually, we shot all of her work first. Her whole storyline was shot before we shot anything else."
That does not sound like the description of an actor who's willing to jump back on set to film the odd flashback or dream sequence. Of course, never say never. Perhaps Wilson filmed a few spare scenes to be used in Season 5 before she left the set, or maybe she has a contract saying she will come back for a certain amount of time later on. But I wouldn't count on it.
For her part, Wilson is currently pretty busy executive producing and starring in her own BBC series, Mrs. Wilson. Variety reports that the series is set between the '40s and '60s, and is based on the life and autobiography of Wilson's own grandmother. Wilson plays her own grandmother, who was living in London with her husband, Alec (played by Iain Glen), when her husband died suddenly. After his death, a woman shows up at Mrs. Wilson's house claiming to be the real Mrs. Wilson — Alec's other wife.
"I am so excited to bring to the small screen the extraordinary lives of my grandparents," Wilson told Variety. "Theirs is a profoundly moving story."
The Sun reported that Mrs. Wilson began filming on April 16. As the series is set to be three parts, it's likely they're still filming. According to The Independent, Wilson is also set to reprise her Luther role of Alice, who coincidentally also went missing at the end of Season 4, Metro writes. Her IMDB page also lists her as currently filming His Dark Materials, yet another BBC series. All these projects are likely keeping her too busy — and gainfully employed — to go back to The Affair. What's more, they all film in the UK, instead of California where The Affair is now filmed, so it'd be even harder for her to drop in for a cameo.
When it comes to The Affair, there are always more layers of the onion to peel back. So just because she's dead, that doesn't mean Alison won't still be present in some way in the lives of all of the characters going forward. No doubt Cole (and his marriage) will be reeling, Noah will continue to spiral, and even Helen will have to reckon with it in her own way. As painful as this outcome is, it's also one of the tough choices that makes this show so great.
Sarah Treem probably summed it up best herself on Twitter. "When telling a story, we have a tendency to try and make meaning," she wrote. "'Character is fate.' 'Things happen for a reason.' But reality isn't actually like that. And if anyone understands the chaos, unpredictability and deep unfairness of life, it's Alison Bailey."