'Avengers' & 'Harry Potter' May Collide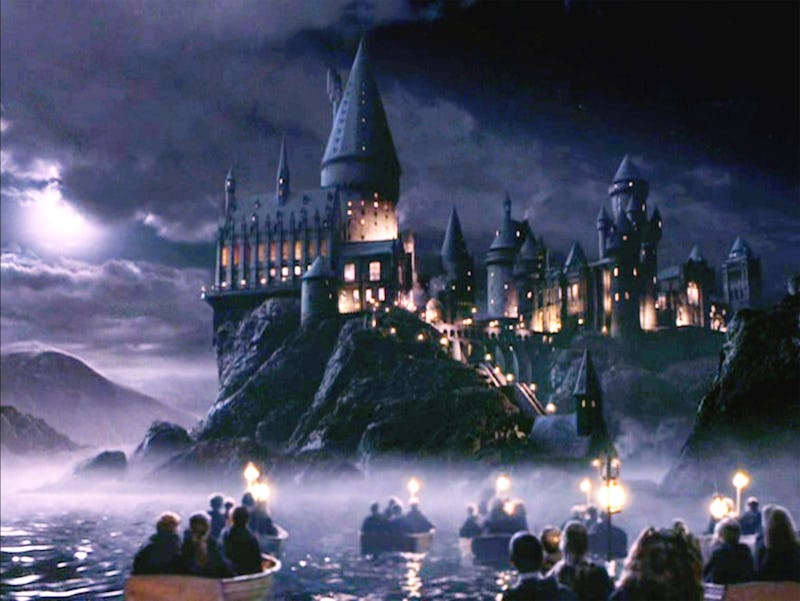 Friends, the ultimate in geekdom may be upon us. This news is so fan-tastic, such pop culture gold, that you might need a glass of ice cold pumpkin juice to wash it down. According to ComicBook.com, Avengers: Infinity War might be shooting at Hogwarts. Yes, you did read that correctly — no need to wipe your eyes. The most beautiful crossover of superheroes, magic, and great hair may go down at the same location where Harry, Ron, and Hermione learned how to perform Bat-Bogey Hexes (at least on the silver screen).
ComicBook is basing this theory on the fact that the directors of the upcoming film, Anthony and Joe Russo, reportedly posted an image on Facebook of a location they were scouting for Infinity War a few weeks ago. This location happened to be Durham Cathedral in Durham, England, aka the castle boarding school from the Harry Potter movies, Hogwarts. The image, which showed the brothers chilling in a corridor of the cathedral, has reportedly since been deleted from their account — which sounds a bit fishy, no? Why would they delete the image if there wasn't something going on with that location and their upcoming film? Unless the bros are just huge fans of HP, which is totally possible. Who can blame them for that?
We don't know much about the superhero film set for release May 4, 2018, except that the Avengers will join up with the Guardians and Doctor Strange (three cheers for Benedict Cumberbatch!) to fight Thanos. Marvel Studios president Kevin Feige described the movie in a ScreenRant video as "the culmination of the entire Marvel Cinematic Universe."
Basically, what these two pieces of information mean is that there are going to be a lot of famous faces reprising favorite roles including the previously mentioned Cumberbatch, as well as Robert Downey, Jr., Chris Evans, Chris Hemsworth, Mark Ruffalo, Jeremy Renner, Scarlett Johansson, Tom Holland, Elizabeth Olsen, Paul Bethany, Sebastian Stan, Benedict Wong, Chris Pratt, Zoe Saldana, Karen Gillan, Vin Diesel, Dave Bautista, Bradley Cooper, Pom Klementieff, and Josh Brolin as Thanos. Geez. That's literally a paragraph-size list of names of performers I downright adore.
This reportedly deleted photo (which has since been uploaded on Imgur) is really not too much to go on. Besides, what does a castle have to do with interplanetary battle anyhow? Meanwhile, though Guardians actor Dave Bautista remained tight-lipped about Infinity War, he shared with Collider that the film began shooting January in Atlanta — a place that is definitely not merry, ole England.
And yet, you better believe come May 2018, I'll have my eyes peeled for glimpses of "Hogwarts, Hogwarts, Hoggy Warty Hogwarts." A potential Marvel-Harry Potter crossover? Sign me up.