All The Evidence Brianna Will Go Through The Stones In 'Outlander' Season 4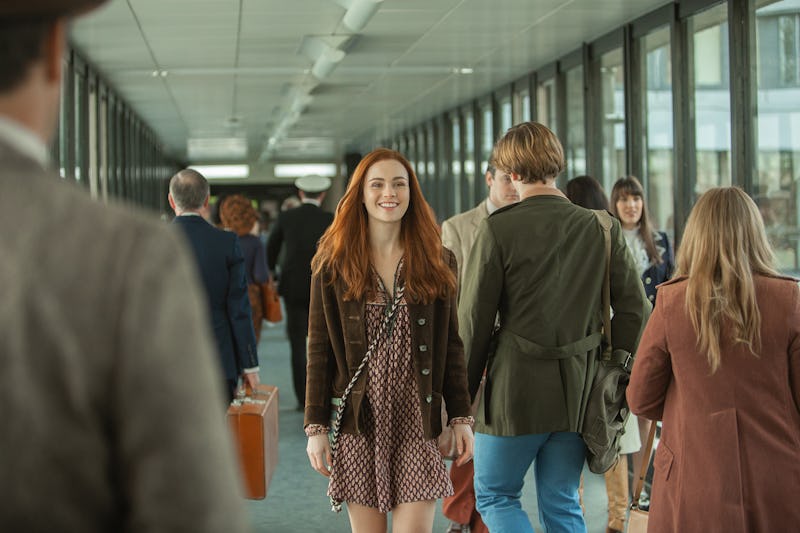 Starz
Spoilers for the Outlander novels ahead.The Fraser family in Outlander is often separated, but they always find their way back to each other eventually; love is way more powerful than the laws of time and space. Now, following a major reunion in Season 3, it's possible there's another on the way. Will Brianna go through the stones in Outlander, allowing Jamie to finally meet his grown-up daughter?
Last season, Brianna urged her mother to travel back to Jamie after they learned he survived the Battle of Culloden, and Claire revealed to her daughter that the highlander, not Frank Randall, is her biological father. Season 4 will find Claire and Jamie settling down in early 18th Century North Carolina, while Brianna is still in Boston in 1969.
In the trailer, after Roger tells Brianna that he learned something about her mother, Claire, you can spot someone who appears to be Brianna laying her hands on the stones at Craig na Dun — and dressed for a journey to the past. Is it happening? Is she going? Brianna is still grieving for Frank, the father who raised her. Could Jamie ever replace him? Plus, even though she encouraged her mother to go back to Jamie, surely she misses her as well!
In Drums of Autumn, the book that Season 4 is based on, Brianna does go through the stones — but not, initially, with Roger. After discovering that her parents died in 1776, Brianna goes to 1769 while on a trip to Scotland with Roger but leaves him behind to have a time travel adventure of her own. She not only wants to see them again (and her father, for the first time) before they die — she's hoping to save them.
That adventure takes over much of the book, so it makes sense that in Season 4, Brianna will ultimately go through as well. The Starz series, overall, follows the books pretty closely. Also, at this point in the novel, Roger has proposed to Brianna. When she goes back in time, they're not engaged but not quite broken up, leaving their relationship in a weird space.
"She runs into a lot of new faces, a lot of old faces and there's a lot of taking care of everyone around her," actor Sophie Skelton said about Bri in an interview with Entertainment Tonight. "But at the same time, she also needs some taking care of herself because there's a lot that happens to her." That has to be hinting at definite time travel, right?
In an interview with Buzzfeed, Skelton casually mentions being on some of the 18th century sets, but doesn't say anything either way. "What I like at the beginning of this season," Skelton told Buzzfeed, "you see a very important topic of the '60s in terms of the sexual revolution and the fact that people were starting to branch away from religious beliefs, like no sex before marriage, and all of that." And furthermore, Variety reports that Sam Heughan confirmed during an FYC panel in March that Jamie reunites with Brianna. That could be via a flash-forward or dream of some sort, but it more likely means that yes, Brianna will go through the stones.
As for when? The series is keeping the details close to the vest for now.