'Chewing Gum' Season 3 Is Up In The Air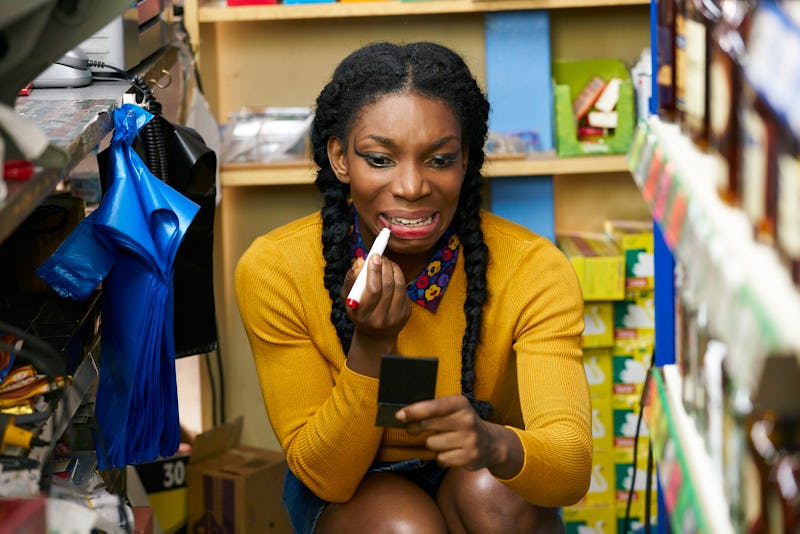 Mark Johnson/Netflix
TV is filled with characters in their mid-20s, just trying to figure it all out, and possibly my favorite out of all of them is Tracey from Chewing Gum, which premiered its second season on Netflix on Apr. 4 a few months after airing in the U.K., where it's produced. And since fans will not doubt marathon those six episodes right away, it will only be a few hours before they're left wondering: Will Chewing Gum return for Season 3? Despite the show being produced overseas, there's been no announcement from either creator Michaela Coel or E4, the U.K. distributor about when to expect a third season, though BAFTA wins for the series' first season suggest that there's a good incentive for the show to be brought back for additional episodes.
Update: On Nov. 10, star Michaela Coel confirmed on Twitter that Chewing Gum will be returning for Season 3, but gave no indication of when.
Earlier: But after the Season 2 finale aired across the pond in February 2017, E4 gave a statement about the future of Chewing Gum that suggests they're just as much in the dark as the rest of us are. A source from E4 told RadioTimes, "We are really keen to do more but nothing will be confirmed for a while. Michaela is very busy and has worked so hard on this series. She just wants to catch her breath. But everyone's delighted with this series and the feeling is we'd love more."
Meanwhile, Coel tells Digital Spy that the amount of work she puts into Chewing Gum makes it almost impossible to do anything else. "I mean, Chewing Gum ages me 15 years every time I do it — it's insane. It's brilliant working on something else ... It means I can really focus on one thing, instead of spreading myself thin." So, it seems like she's taking advantage of the hiatus in order to work on some other projects.
And while waiting for more Chewing Gum after two seasons have premiered so close together on Netflix is tough, the prospect of more Coel is a good thing. You don't even need to leave Netflix in order to see her performance in "Nosedive," the first episode of Black Mirror Season 3. And she's also featured in The Aliens, a sci-fi show, also on E4, that unfortunately is only available in the U.K. right now. But who knows, maybe Coel-mania will bring this show stateside too. And she's been featured in a few gorgeous magazine spreads, including a full interview with British Vogue that you can catch up on.
Hopefully, Chewing Gum's future continues either later this year or in 2018, but until E4 or Netflix makes an announcement, at the very least there will be plenty of other work from the brilliant Michaela Coel in the meantime.