Coldplay's Epic Live Shows Could Be Hitting The UK A Lot Sooner Than You Think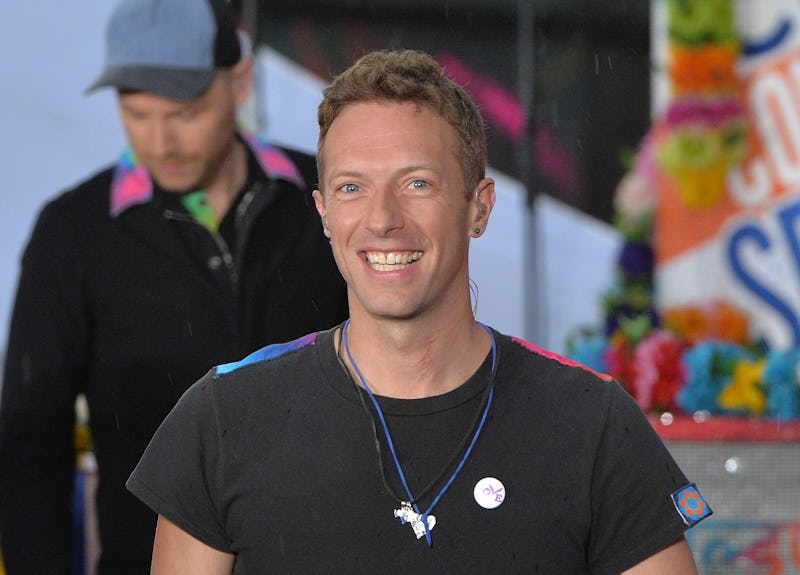 Slaven Vlasic/Getty Images Entertainment/Getty Images
Experiencing Coldplay live is on so many people's music bucket lists around the globe. While he appears pretty unassuming elsewhere, frontman Chris Martin is like an unceasing acrobat when he's put in front of a crowd, and his band are near flawless. In my opinion, Coldplay are one of Britain's most musically divisive bands, and it's often agreed that they're one of the world's greatest live acts. This year, they've been on a hiatus, but will Coldplay tour the UK in 2019?
The last time Coldplay brought their carnival of bright lights and stadium-sized feels was back in 2017, in support of their pop leaning album A Head Full Of Dreams. If you didn't manage to see them in action, let me tell you that when Coldplay tour, they seriously go all out. Their tours typically go on for around 18 months, with their energy never seeming to let up. Honestly, you have to see these guys live, and with a huge window of dates to choose from each time pretty much every single time they hit the road, you've really got no excuse not to.
But as for when they'll be touring next? Well, nothing's confirmed but there is a petition to get them to tour again, with the poster behind the campaign commenting: "My head is full of dreams and I'm [sic] just stuck on reverse thinking of the happiness that I felt when you came out on stage".
Yeah, people really love watching Coldplay perform live.
Fortunately, said poster won't have to wait too long as it's been hinted that the band will play Ireland's Slane castle next year, according to the Irish Mirror. And, in terms of releases, the band are relentless. They've yet to ever go more than three years without releasing a new album, so you should be able to expect something imminent. That will also mean, by Coldplay's standards, an accompanying tour that will blow all other live acts out the water.
So, what exactly can you expect from a Coldplay tour? Well, first off, you can place your bets on there being a firework or light display to kick things off before the band even take to the stage. This will probably be followed by a legion of balloons which usually float around the arena as the band play their breakout hit 'Yellow' — that's if previous performances are anything to go by.
Also, expect nice little touches that you won't find at any other live show, too. On their last tour, for example, they handed out fluorescent wristbands to each audience member which would turn a different colour as the lights went out, making the audience itself a part of the beauty.
So, there's no denying that these four men are capable of putting on a show that's worth waiting around for. The pretty colours and the impressive spectacle that Coldplay brings to each stadium should be on everyone's bucket list in my opinion. Seeing these guys perform live is essential for any fan of music, so why not make 2019 the year you finally get to experience it? YOLO.