Corinne Will Probs Get A 'Bachelor' Hometown Date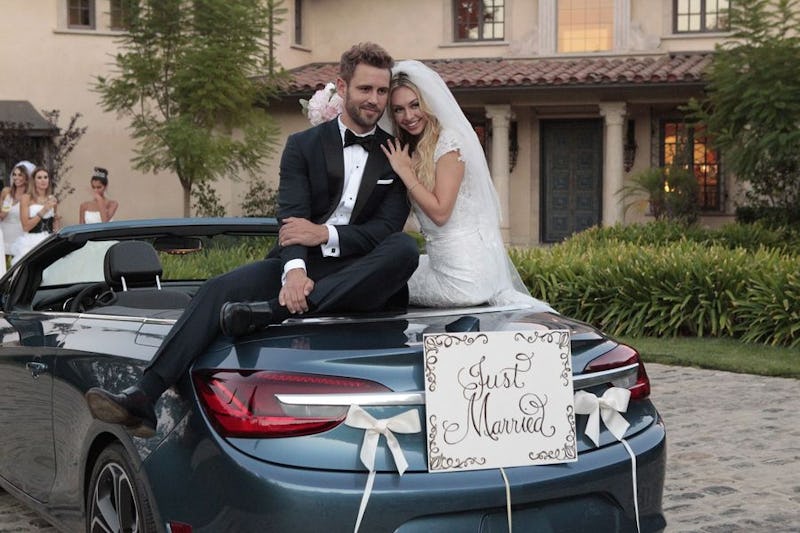 Rick Rowell/ABC
If you would have asked me at the beginning of this season of The Bachelor if I thought Corinne would still be in the game when it came time for hometown dates, I would have said definitely not, but here we are. But despite the fact that, with just four women remaining, her chances are just about 100 percent that she'll be bringing Nick home to meet her parents, she's still a little worried that he could send her home. So will Corinne get a Bachelor hometown date? Her fate is pretty sealed at this point.
The reason Corinne is so worried has to do with the fact that Nick rejected her sexual advances when she went to his hotel room, but it doesn't seem like it was because he wasn't interested in her — more because he was trying to avoid what happened when he slept with Kaitlyn Bristowe on The Bachelorette. That's not how Corinne took it, though, and it left her a little uncertain about her future with him. But, she should probably just chill. Nick doesn't always play by the rules, so of course, it's possible he could choose to send someone else home if he really isn't feeling it. But is it probable? I don't think so.
Besides, in what universe would Bach producers not take the golden opportunity that you know Corinne's home life has to be? I have waited all season long to meet Raquel, and I will not be denied. I need to see Nick and Corinne sitting at her dining room table, chowing down on cheese pasta and sliced cucumbers, prepared specially for them by her nanny.
Don't sweat it, Corinne — I'd be totally shocked if Nick doesn't end up in her pad next episode. Will their relationship progress past that? I have no idea, but whatever happens, I hope Raquel is there for it all.