'Dark' Is The New 'Stranger Things' And It's Going To Change Netflix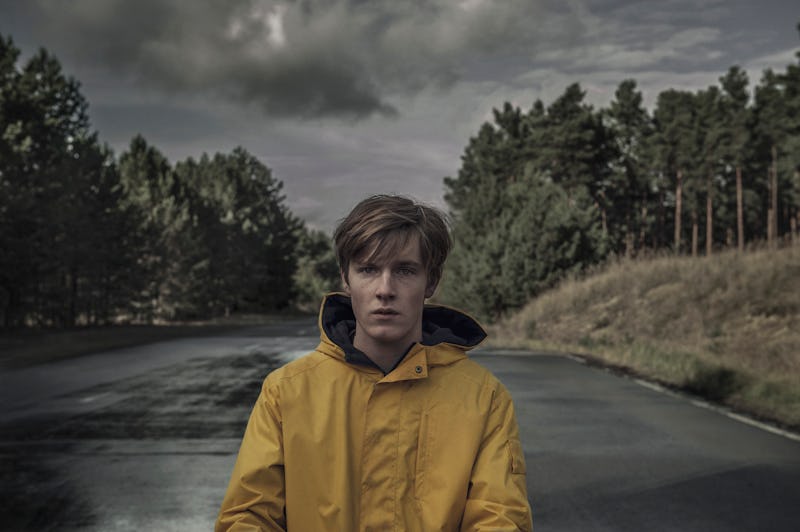 Julia Terjung / Netflix
Those looking for a new supernatural mystery to satisfy the need for Stranger Things 3 will likely be pleasantly surprised by Dark. While this thriller is decidedly more self-serious in tone, those looking for a bleak paranormal thriller will find plenty to love in this German-language series. However, with so many mysterious occurrences in the town of Winden, new fans may already be desperately awaiting Season 2 of Dark to get answers to lingering questions.
UPDATE: Netflix Germany's Twitter announced on Dec. 20 that Dark has been renewed for Season 2. There's no set air date as of yet, but fans could likely expect about a year from now — which is standard for Netflix releases.
EARLIER: While there hasn't been any official word on if the series will return for a second season, Netflix's ambition in producing international content means that fans of the show should at least keep their hopes up. Netflix has become a worldwide presence over the last decade and has been steadily creating its own non-English programming to reflect its international audience. While most of Netflix's original series are in English, series like the Spanish-English hybrid Narcos and the French Marseille showcase Netflix's willingness to produce shows for specific markets that also have the potential to be international hits. So While Dark is Netflix's first-ever German Language original series, that doesn't mean its audience is limited solely to Germany (and if you're reading this, you probably don't speak German).
Much of the series' appeal comes from its mysterious premise, in which the disappearance of a small boy and the appearance of a dead body in the forest both seem to be related to a nearby power plant. While Dark is reminiscent of other Netflix sci-fi programming — it has elements of both Stranger Things and The OA, — the show promises to bring something entirely new to Netflix: a uniquely German perspective.
"I don't know if it's German angst, but there is something uniquely creepy about Germans, at least from the outside perspective," series writer Jantje Friese told the New York Times. "We are definitely delivering on that." Dark joins a slim but prestigious roster of supernatural mystery shows on Netflix, including the aforementioned Stranger Things and The OA. Both of those original series were renewed for a second season shortly after their first, proving that Netflix is a place where sci-fi shows can prosper.
In addition to supporting genre shows, Netflix has also been been conscious of not just producing, but renewing its foreign-language original programming. Netflix is currently producing the Portuguese sci-fi series 3%, as well as the Mexican series Ingobernable, the Korean comedy My Only Love Song, and many others. When Netflix isn't producing foreign-language programs on their own, the service is often co-producing with other companies to help create more international programming.
A second season of Dark wouldn't just benefit fans of Dark or those who enjoy Netflix's international series – it would be a huge win for all of German television. "In Germany, I think it's fair to say television has been a bit more conservative," Netflix vice president for international originals Erik Barmack told The New York Times, adding that most of Germany's broadcast television is "generously financed by fees levied on households," often resulting in what Lothar Mikos, a professor of television studies at Film University Babelsberg, calls "the lowest common denominator [of television.]"
Season 2 of Dark isn't guaranteed, but if the show succeeds it could have an affect on the way an entire country views television. While shows like Dark don't seem out of place in the world of American television, the show is a huge risk for German audiences, who may not used to be seeing such a thing. "The problem is that Germans aren't really big with suspension of disbelief," Friese admits. "We have to break this realism wall to create more innovative content." If Dark proves to be as successful as Netflix's other supernatural dramas, fans can expect not just another season of Dark, but possibly even more new German series coming to their screens in the future.