'Dear White People' Will Have New Social Issues To Unpack, If The Series Returns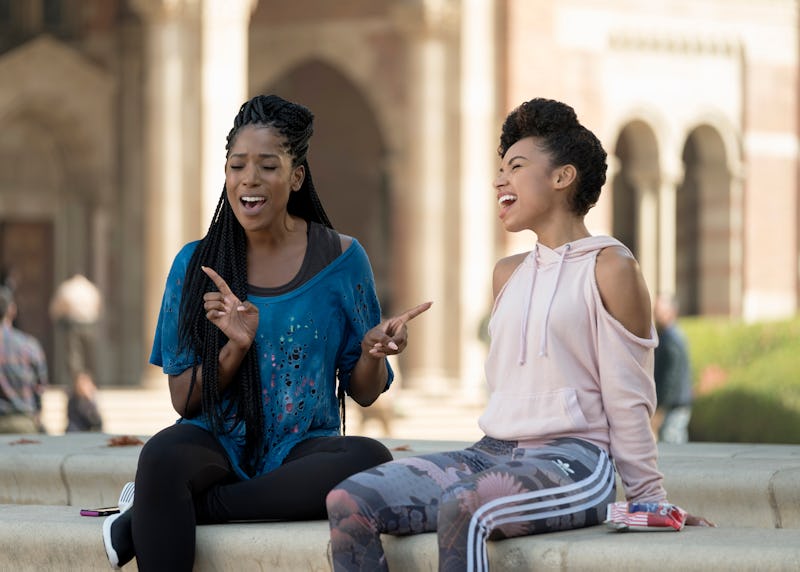 Eddy Chen/Netflix
After the film of the same name became a smash hit, Dear White People was picked up by Netflix last year in a series format, and the second season dropped on May 4. The show follows a group of black college students as they examine their own identities and attempt to navigate a world of social injustice and often exasperating college activism. Will Dear White People return for Season 3? Unfortunately, there's no official word from Netflix yet.
That's not necessarily a bad sign, though — Variety reported that last year, the show wasn't renewed for a second season until late June, nearly two months after the first season premiered. So there's still plenty of time for the streaming service to deliver the news, and the powers that be will likely want to examine Netflix viewership after Dear White People's return before making any big decisions.
Another order of episodes wouldn't be surprising at all, though. Season 1 of Dear White People currently holds a 100 percent certified Fresh rating on Rotten Tomatoes as far as the site's critics are concerned. It received further praise when NPR's Eric Deggans called it "one of those rare film-to-TV translations where the series might be better than the movie — which was awfully good to begin with."
The show has also proven its ability to adapt. Season 2 of Dear White People is already poised to have another influence in its path that didn't yet exist when Season 1 was filmed — President Trump. "We ended Season 1 when Trump was elected, so he didn't exist in our Season 1, even if it may seem that way when you watch the show," star Logan Browning (Sam) told Variety. "So Season 2, the writing is filled with that energy and how everyone's affected by it."
That influence could likely lend to plenty of material for the show to address long past Season 2 — in a show dealing so heavily with race and political turmoil, 2017 and 2018 are, unfortunately, some tumultuous years to unpack. "The show is talking about something that we are really in the midst of right now, and conversations about race and identity on all sides, all angles of it, are part of the zeitgeist," creator, writer and director of the show, Justin Simien, said in the same Variety article.
Browning told Variety in another interview that she feels like Dear White People's storytelling is "refreshing, cathartic, and educational," and that the story helps viewers come to terms with the realities they're facing in their actual lives. "Every day you wake up and there's something new to affect you, but how do you feel about that thing that happened a year ago and who you are because of it?" she said. "Especially with young people — I don't think we realize that young people are getting the same news that we are and they're still developing, so I can't imagine developing as a high schooler with all of these headlines. So that's why I do appreciate being a part of this show. It feels like a place for people to connect to. We're all dealing with this."
In an interview with Vanity Fair, Browning also said she wants people from a variety of backgrounds to tune in to Dear White People, and hopefully learn from it, especially if it differs from their own experiences. "I think the show is more meaningful when a wider scope of people are watching it. Then the conversations aren't just being had with the folks in your living room," she told the magazine. "They're happening with people who live a completely different life than you. That's how we evolve: we dialogue with people we don't understand. So I'm here for it."
The show certainly has meaning and depth behind it that resonates in the current culture — and it also simply stands on its own two feet as a piece of great television — so hopefully, Dear White People will have the chance to tell more story. For now, though, fans will just have to wait and see.