You Might Have To Hop A Flight To Get Your Next 'Grantchester' Fix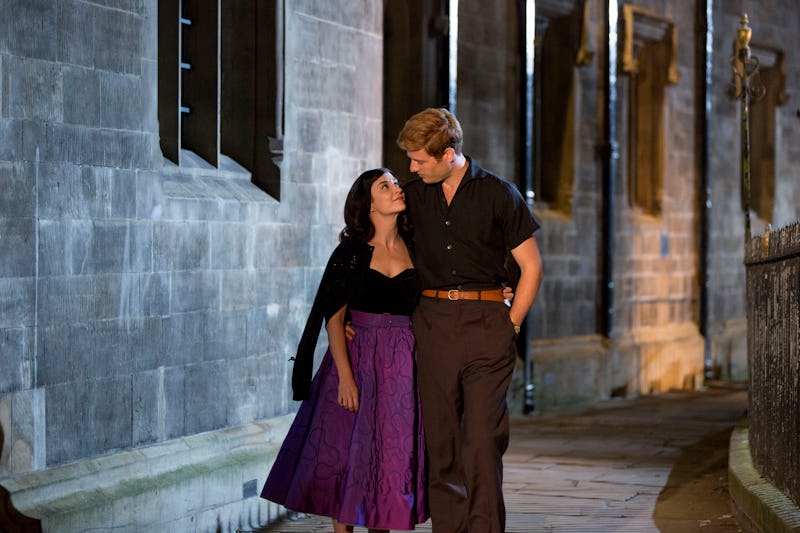 Courtesy of Colin Hutton and Kudos/ITV for MASTERPIECE
Out of all of the tiny British TV towns where people solve mysteries, PBS' Grantchester is probably the place that would be the most pleasant to visit. (And you can!) The series' third season is coming to an end in the US on July 30, after airing in the UK back in spring 2017. But will Grantchester return for Season 4? Often, PBS' Masterpiece series already have their renewals before they premiere, but so far, there's been no news from ITV, the show's UK home.
As star Robsen Green said to the Express, when asked about the possibilities of Grantchester Season 4, "It's always down to viewing figures, it really is, sadly." But, the star added, "It is a secure entity now and it's up there with the best of what ITV's got to offer at the moment." Green is right, the detective drama is a lot more thrilling and a lot more intimate than the rest of the genre right now, and that makes Grantchester unique enough to warrant keeping it around.
The series isn't afraid to change its status quo, either. In the third season, the relationship between Sidney the vicar and Amanda, the woman he's loved since Season 1, finally came to a head, with Amanda giving Sidney an ultimatum in the penultimate episode: choose her or the church. Naturally, the mysteries Geordie and Sidney attempted to solve were far less compelling to fans than the emotional results of Amanda and Sidney's ongoing affair, something writer Daisy Coulam consciously focused on for Season 3. "It's about those real emotions and that interests us massively," Coulam said to Paste Magazine.
Partway through the season, Sidney even left Grantchester in order to do some soul searching. "People who watch the series, their reactions are divided," James Norton, who plays thoughtful vicar Sidney, explained to Elle. "Some people felt like he should choose the church, and some people felt like he should choose Amanda. It really was a testament to how cleverly drawn that central conundrum was." Whether Sidney decides to stay as vicar or go off with Amanda, there are new story possibilities in every direction. "In the series, the central tenet is love vs. duty. Sidney loves a good conflict. He loves to wrangle it and sort of crash into an existential crisis. There's nothing bigger for him, really," Norton said.
"The series can carry on most definitely," Green said in the same Express interview. "Whether I'm in it or James' in it or whoever is another question." So it's possible that if Grantchester returns in the summer of 2018, the cast could be a little bit different.
Regardless of cast changes, it sounds like the artists behind the series are hoping to get the chance to make Season 4 another intriguing chapter in this small-town story.