'Greenhouse Academy' Could Fill The Hogwarts-Shaped Hole In Your Heart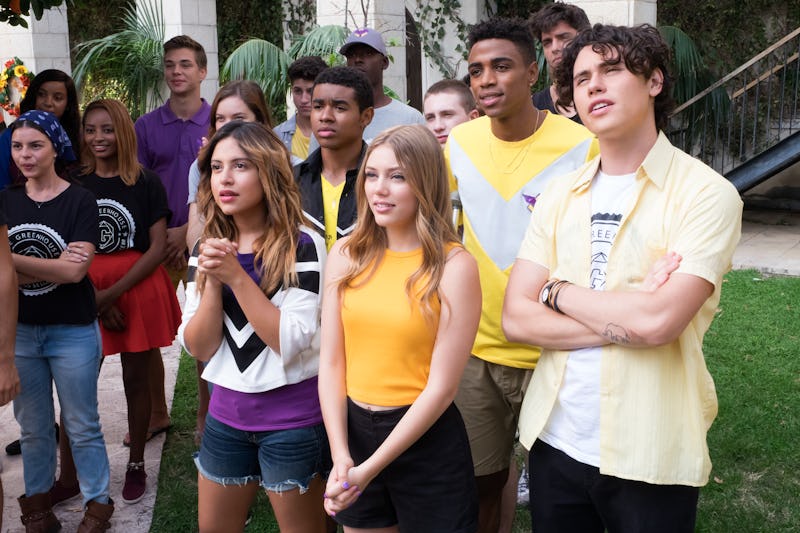 Ronen Akerman/Netflix
Greenhouse Academy is joining the ranks of Netflix's family-friendly programming, but may already be one of the most ambitious amongst them. Greenhouse Academy premieres Sept. 8 and tells the story of two students attending The Greenhouse, a prestigious high-tech boarding school that is training the future generation to lead the world. The story follows two siblings in rival school houses as they attempt to uncover evil plans brewing within the school. (Add witches and wizards, and it's like that other fictional boarding school you might know.) It's an intriguing and exciting plot, but will Netflix deem the show worthy of a second season? Season 2 of Greenhouse Academy hasn't been confirmed by Netflix yet, but considering the series it is based on ran for three seasons, there is a good chance this show will have a long life on the streaming service.
UPDATE: Netflix announced that Greenhouse Academy will return to the streaming service for Season 2 on Feb. 14.
EARLIER: Greenhouse Academy is adapted from The Greenhouse, an Israeli show that ran for three seasons. Simply saying it ran for three seasons doesn't give justice to the full scope of the show, however, as those three seasons consisted of 175 episodes. For comparison, that's over 80 hours of television that Greenhouse Academy has to pull from. The writers of Greenhouse Academy may have plenty of source material, but the show will likely only go to a second season if it manages to find an audience in the way that the original series did.
The original show proved to be a smash hit in Israel, and eventually found its way to Nickelodeon UK. However, instead of simply airing the original show, Netflix has put their resources into creating an all-new version of the show, relocating The Greenhouse to southern California and giving an American perspective to the show's themes of education, friendship, and technology.
While Greenhouse Academy seems ripe for success, it's unlikely that it will find the same success in America that it did overseas. That's not to say that Greenhouse Academy won't be as good, or maybe better, than The Greenhouse. The fact of the matter is simply that peak American TV rarely allows shows to run for 175 episodes. Even if those shows do reach that amount, it takes a lot longer than four seasons. For comparison, Netflix's first piece of original programming, House of Cards, just finished airing its fifth season and has only had 65 episodes. At this rate, House of Cards likely wouldn't hit 175 episodes until its 13th season. The Greenhouse had a whole lot of story packed into its three seasons, but the Netflix show will likely take its time building the world of Greenhouse Academy.
Greenhouse Academy Season 2 isn't for sure yet, but the story has already proven to be successful in another format, and the show already has a pre-established story to follow. Even if Greenhouse Academy doesn't become the next Stranger Things or or other Netflix megahit, there could easily still be enough of an audience that is interested in following the students of Greenhouse Academy as they try to rid their school of evil.