Twitter Is On High Alert For Harry Styles Tour Dates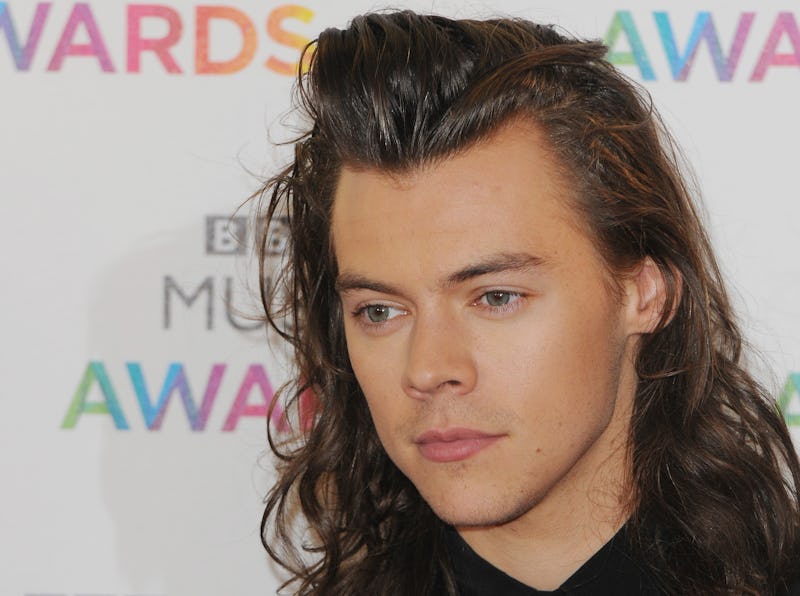 Eamonn M. McCormack/Getty Images Entertainment/Getty Images
Harry Styles is (or was) a member of the biggest boy band in the world, so you knew that it was only a matter of time before he pursued a solo career. In fact, from the moment a girl or boy band is formed, the countdown clock starts: Who will go solo first? Well, in the case of One Direction, it wasn't Harry Styles. It was Zayn Malik, who released a solo album in 2016. But that doesn't discount Styles' efforts now, does it? He's got a new single, a May 12 release date for his new album, and a music guest spot on Saturday Night Live set for April 15. But will Harry Styles go on a solo tour?
When One Direction went on hiatus in 2016, I think everyone expected Styles to be immediately out of the gate with the urge to branch out on his own. Obviously, that wasn't the case, and I respect him for it. He took some time to figure out what the hell he wanted to do versus rushing an album to capitalize on fans' sadness about the group hiatus. Instead, he thought about things, nabbed a role in Christopher Nolan's World War II epic Dunkirk, and like, lived, man.
Well, the time for living is over, and the music is back on! Styles' Saturday Night Live debut is not the first time he's been on the show. (One Direction has been on a handful of times, and this is my favorite performance.) But it marks the first time he's there solo.
But are more live performances coming from Styles? It seems so, though we don't know exactly when they'll be! In a recent interview on Elvis Duran And The Morning Show, Styles told Duran he's aching to sing for his fans:
"I'm really excited about [my band]. They're amazing musicians. They're amazing people. I've grown really close with them, and I love getting to play with them every day. Two of the guys who are in the band, actually, I wrote the album with, so that's been really fun kinda working everything out with guys that I wrote the stuff with. It's been really amazing. You know, my favorite part of everything is the performing, and I'm very excited about getting back on stage."
Where there is a will, there is certainly a way, and I assume that once Styles' album drops on May 12, tour dates will be announced shortly after that. There's definitely a demand for it, seeing as Twitter is on fire with the potential of a Harry Styles solo tour.
Some Fans Are Just Excited…
…And Others Are Figuring Out How To Pay For It All.
A Few Fans Are Trying To Meet Him…
And At Least One Is Trying To Marry Him.
From the looks of these tweets, Styles better get on tour — and fast.