Legoland Florida Has Closed Due To Hurricanes Before & It Could Do So Again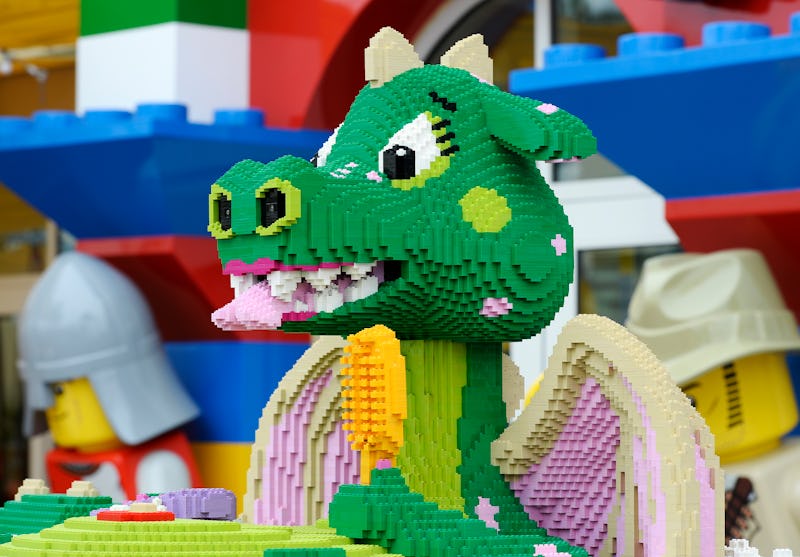 Kevork Djansezian/Getty Images Entertainment/Getty Images
Hurricane Irma is gaining strength and could impact Florida later this week. In addition to concerns about health and safety, many are also now likely wondering whether their Florida vacation plans will be affected by the storm, including whether or not Hurricane Irma will affect Legoland Florida. Unfortunately, as with all Florida attractions, it is certainly possible that the hurricane will affect Legoland and its operating hours, though it is too soon to know for sure.
On Monday, Hurricane Irma was upgraded to a Category 4 storm, with the National Hurricane Center noting that there's an "increasing chance" that Florida and the Florida Keys will see "some impacts from" the hurricane later on this week. Moreover, as NBC reported, Governor Rick Scott of Florida declared a state of emergency on Monday and noted the importance of preparing for worst case scenarios, saying in a statement,
Current forecast models have Florida in Irma's path — potentially impacting millions of Floridians, ... While the exact path of Irma is not absolutely known at this time, we cannot afford to not be prepared.
While it still uncertain whether Irma will impact Florida, if you do reside in Florida or have plans to visit later this week, it is important to be prepared. If you intend to visit Florida's Legoland, do know that there is a distinct possibility that the resort could be impacted by inclement weather that may cause park closures or limited hours.
Over the years, parts of Legoland Florida have closed due to inclement weather. In July, for instance, Tropical Storm Emily forced Legoland to close its waterpark. Furthermore, in 2016, Legoland closed its theme park due to Hurricane Matthew.
Legoland does not appear to have a firm inclement weather refund or cancellation policy in place. In the Help Center section of Legoland Florida's website, the organization notes that it is open rain or shine, "with limited exceptions" and that, in the case that your visit is affected by "severe inclement weather," Guest Services will assist you on site.
Moreover, the Help Center section also expounded on Legoland water park policies, noting that "It is possible for attractions to be closed due to mechanical or technical difficulties, inclement weather (including lightning or heavy rain) ... Refunds are not available due to closure of attractions for any reason, however we make every effort to ensure the attractions are open for our guests enjoyment."
When Legoland's water park closed due to Tropical Storm Emily earlier this year, the park instructed guests to visit ticket windows at the park or email the park if they needed customer assistance, though did not note whether tickets would be refunded due to weather.
Overall, there is a distinct possibility that Hurricane Irma could affect Legoland as well as many other Florida attractions. If you plan on heading to Legoland later this week, be sure to keep an eye on the park's website and social media pages to make note of any closures. And, of course, if you are traveling around the state, be sure to be safe and exercise caution.