The Future Is Uncertain For Showtime's Stand-Up Dramedy, 'I'm Dying Up Here'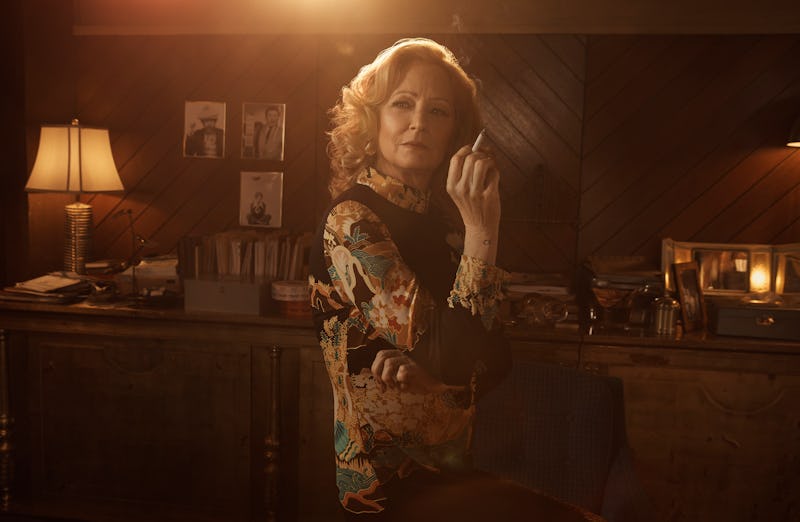 Eric Ogden / SHOWTIME
Trying to stay afloat as a stand-up comic in LA in the '70s was apparently no joke. The second season of Showtime's dramedy I'm Dying Up Here comes to an end on July 8, but will the network delve back into that world again? Showtimes hasn't announced mentioned whether or not I'm Dying Up Here will return for a Season 3. Loosely inspired by real events and executive produced by Jim Carrey, the show hasn't exactly bombed, but it's not quite a home run either.
As of right now, fans don't know whether the series will come back in a few months or if this Sunday's episode will be its last. The Hollywood Reporter announced the renewal of Season 2 back in September 2017, a few weeks after the first season finale aired. So it's possible there won't be any news at all until the dust from the season settles, or even until this fall. However, premium networks like Showtime don't follow the same predictable schedules as basic cable networks, so really, the news could come at any time.
At the end of Season 1, Showtime asked the I'm Dying Up Here writers to hash out some rough plans for Season 2 over the course of a few weeks, programming president Gary Levine told Deadline. Only after that brainstorming session did the network review the material and decide to move forward with Season 2. It's possible that something similar could happen this time around, although neither Levine nor anyone else from Showtime have confirmed that, either.
According to the stats on TVSeriesFinale.com, the ratings have held constant at .04 in the 18 – 49 demographic from Season 1 to Season 2. There's actually been a 26 percent spike in overall viewers in the second season, from .143 million to .18. Under most circumstances, that would probably be a good sign for the show's ability to hang on, but TVSeriesFinale.com also reports that I'm Dying Up Here comes in at 13th in the list of the network's 15 currently running series. That's not the strongest position of all time, but the show did have by far the biggest increase in viewership this year, with every other series — except for Shameless, which rose by more than 5 percent — either maintaining or dropping viewers.
Just before the Season 2 confirmation, Carrey hinted (somewhat ambiguously) to Deadline that he thought I'm Dying Up Here was "going to have more life." Whether he meant just Season 2 or beyond, well, that's anyone's guess at this point. However, that same article also mentions that Carrey was in talks to executive produce a second show at Showtime. In Hollywood, people can be "in talks" all the time and it doesn't necessarily mean anything will ever come of it, but would Carrey have the time to serve as EP on both I'm Dying Up Here and a new series, or would something have to go to make room in his schedule?
In fact, Carrey is already slated to star in and executive produce (although Michael Gondry is the head EP) another Showtime dramedy, Kidding, which premieres Sept. 9. According to Rolling Stone, Carrey plays Jeff, who in turn plays Mr. Pickles, a wholesome and happy children's TV personality. Jeff has to continuously deliver his sunny on-screen persona to the kids, all while coping with the heartbreak and crises in his personal life. It's way too early to tell if Kidding would return for another season after its premiere. But if that does happen, well, it might not be such a good sign for I'm Dying Up Here. Sigh. That's showbiz.